Prof. Philip Evans Workshop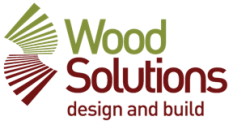 Engineered Wood Composites in the Built Environment:
Progress and Potential Seminar
6th December 2016
9.00am - 5.00pm
Limited seats available

In a series of seminars, Prof. Phil Evans introduces engineered wood composites and describes why they are displacing solid wood in many applications. He describes recent innovations in the manufacture and applications of engineered wood composites, drawing upon examples from North America and Europe.
He will also explain the hybrid wood polymer composites that can extend the reach of wood and wood composites into more demanding exterior applications. He briefly describes the culture, policies and environment that have fostered innovation by the North American and European industry, and he concludes the seminar by describing some of the challenges that remain to develop wood and bio-based composites that can compete more effectively with the energy (carbon) intensive materials that still dominate the built environment.
Professor Phil Evans is the holder of the British Columbia Leadership Chair in Advanced Wood Manufacturing Technology at The University of British Columbia (UBC) in Canada. He works closely with companies in British Columbia to develop and commercialise new technologies and provide them with the highly trained people they need to compete in a fiercely competitive global market.
Phil's research focusses on the surface properties and molecular modification of wood, and the development of novel bio-based composites.
Venue
Oval Classroom, Business School
Dr Chau Chak Wing Building
University of Technology
Sydney, NSW 2000
Contact Details:
Ros Hunter
02 8920 0446
rhunter@tdansw.asn.au
This event is currently closed and no contact details are available