City Country Mothers' W/End Away 2016 Final Booking & Payts
City/Country Mothers' Escape to Mudgee Weekend
Friday 18th - Sunday 20 November 2016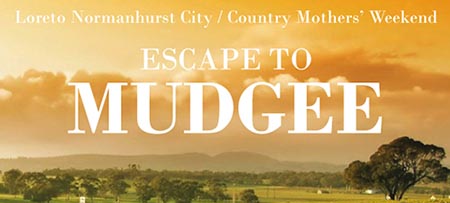 Hello everyone. Below is a summary of the events and the costs per head for our weekend away in Mudgee.
Please be aware except for lunch, drinks are not included in the prices quoted and will need to be paid for separately by attendees at the venues. Please go through to the booking screens to tick the events you are attending and make payment.
PLEASE NOTE:
The $50.00 deposit paid in advance will be refunded to your credit card prior to our departure for Mudgee.
If payments could be made by no later than Monday 14th November, it would be greatly appreciated.
We can't wait to get there, and really look forward to catching up in Mudgee
Best wishes,
Sue, Louise, Richelle, Toni, Sally, Ann, Suze, Jacqueline, Kate, Maree
City/Country Mothers Weekend Away Organising Team 2016
Summary of Events & Costs Per Head:
Date
Venue
Cost Per Head

Fri

day Evening Dinner

Parklands: Alfresco Dinner On The Terrace

$26.00

Saturday Lunch: Yrs 5 - 7

Wineglass Bar & Grill

$42.00 (incl glass of wine)

Saturday Lunch: Yrs 8-12

Cellar by Gilbert

$42.00 (incl glass of wine)

Saturday Afternoon Wine Tasting

Bunnamagoo & Farmers Daughter Vineyards

$10.00

Saturday Evening Transfer

Bus Transfer to & from dinner

$10.00

Saturday Evening Dinner

Blue Wren Restaurant

$87.00

Sunday Brunch

Pipeclay Pumphouse

$35.00
Contact Details:
Sue Whipps |m|

0401 367 921

|e|
swhipps@ajwhipps.com.au
This event is currently closed and no contact details are available