Maccabiah Junior Netball Clinic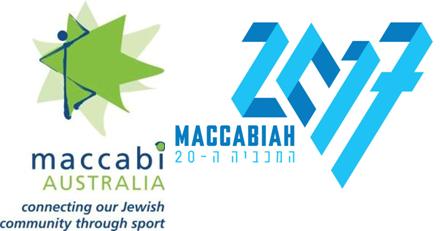 Maccabiah Junior Netball Clinic
Your little Netballer could be the next representative for Australia at the Maccabiah Games.....
Description
2 days of netball fun, drills, skills, tournaments, fitness and new netball friends!! Fully endorsed Netball Victoria drills and culminating in a 'Queen of the Court' round robin tournament.
Clinic is fully supervised and run by Maccabiah Open Netball participants: Paige Roseman, Romy Cashmore, Sienna Fitt, Hayley Mrocki, Vanessa Mrocki, Eliza Sharbanee, Taryn Levin, and Michayla Bancroft who will be representing Australia in Open Netball at the 2017 Maccabiah Games!!
Date: Thursday 15th December 9.00am - 3.00pm
Friday 16th December 9.00am- 3.00pm
Cost: $50 for one day $90 for 2 days
Ages: 6 - 12 years - boys and girls
Venue: Bialik College Netball Courts,Tooronga Gate Rd Entrance,Melbourne, Victoria.
Food:Please bring a big water bottle and lunch, NO NUT products please.
Contact Details: Sharon Roseman on sharon@coochicoo.com.au phone 0418 132 304 or Justine Sharbanee on jsharban@bigpond.net.au phone 0433 560 150
This event is currently closed and no contact details are available