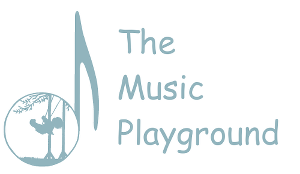 German Small Steps
For children 0-4 years old
Description
🎶 German family music classses taught by qualified teachers, native German speaker and musician.
🇩🇪 No need for parents to speak German. Learn along with your child in the natural way that children learn language from their environment.
🎼 Music is known to improve language skills. We provide an immersive experience where language is taught through music.
🥨 German is one of the most popular languages in the world. English speakers have an advantage because English and German share the same linguistic origin. There are thousands of words that are closely related, for example "mouse" becomes "Maus" or "bread" becomes "Brot."
👩‍👦👨‍👧 "Babies raised listening to two languages seem to stay 'open' to the sounds of novel languages longer than their monolingual peers, which is a good and highly adaptive thing for their brains to do. As long as you expose them to the foreign words in a consistent way with the same context, they'll reap the benefits." says this article on the benefits of early exposure to language, we'll post a link in the comments in case you'd like to read more.
🎹 Prepares children with the skills needed to start learning an instrument. It is common to begin learning around 3-4 years of age.
Unsere altersgemischten Musik Klassen (0-4 Jahre) schaffen ein reiches musikalisches Umfeld und unterstützen die natürliche Lernfähigkeit der Kinder.
Schöne Klangerfahrungen machen mit Qualitativ hochwertigem Instrumenten, Rhythmus Gefühl entwickeln und musikalisches Potenzial entfalten.
Wir zeigen Ihnen wie Sie die richtige Umgebung zuhause schaffen um die musikalischen Fähigkeiten ihres Kindes auf die gleiche natürliche Weise wachsen zu lassen wie die Sprache in den frühkindlichen Jahren.
Venue
The Music Playground
100 Douglas Parade
Williamstown, Victoria 3016
Contact Details
For further details, please click here (redirects to our web page).
This event is currently closed and no contact details are available