The Marriage of Bette and Boo by Christopher Durang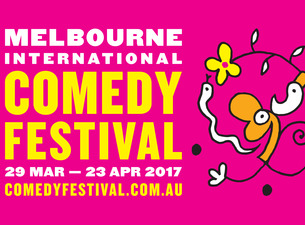 THE MARRIAGE OF BETTE AND BOO
www.dramawithadifference.com.au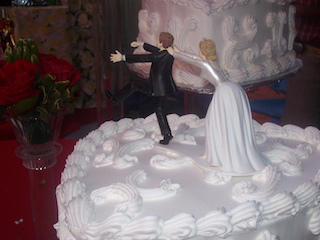 A satirical comedy by one of America's leading playwrights, Christopher Durang. The Marriage of Bette and Boo is Christopher Durang's play that focusses on his own life.
It has a range of whacky and wonderful characters; many of whom are his own family members and in-laws. We see the character of Matt (the protagonist, and / or Durang himself) as he grows up around others that find it difficult to understand or appreciate his sensitivity and intelligence. There is his mother Bette, who seems to live in la la land, along with his three sisters; and his father Boo who cannot drag himself away from the bottle. This is black comedy at its best, and one whose sardonic wit is at the aimed at dysfunctional families.

This is also a biting satire on Catholicism, especially as it was practised in the 1950s There's a priest who is fond of performing as a piece of fried bacon during his sermons, and a host of insightful observations about the way in which the Catholic church (and other religions) influence and control human behaviour; especially as they pertain to guilt and denial.
Performed by The Adult Students of Drama With A Difference - one of Australia's leading, independent drama schools; many of the performers have acted numerous times before, while others are braving the stage for the first time.
The Blackbox Theatre
26 Sackville Street
Kew
Go to the top left hand side of the driveway of this grey mansion, and the theatre is the first building on the left hand side. There is plenty of parking at the top of driveway and in surrounding streets. The 109 Tram runs along Cotham Road and if you get off at Thomas Street, it's a three minute walk. Or a 10 minute walk from Auburn Railway Station.
SHOW TIMES - BOOK HERE ON THIS SYSTEM ONLY PLEASE. YOU WILL BE GUIDED TO THE SHOW TIMES BY THE GREEN CONTINUE BUTTON ON THE BOTTOM RIGHT
Fri 31 March @ 8pm/ Sat 1 April @ 3pm and 7.30pm/ Fri 7 April @ 8pm /
Sat 8 April @ 3pm and 7.30pm/ Sun 9 April @ 3pm - 7 shows
Michele Williams dramawithadifference@michelekarin.com Ph 0407 091 591
NB: These contact details are NOT for making bookings. Bookings can only be made via this system and we cannot hold tickets for you by email or by telephone. Door tickets "may" be available 15 minutes before the show (CASH ONLY) but we cannot guarantee that you will receive a ticket at the door. To guarantee tickets, please book here. The theatre only seats 40 people and is open plan seating. (But we do make sure you can sit with your friends / family when you arrive).