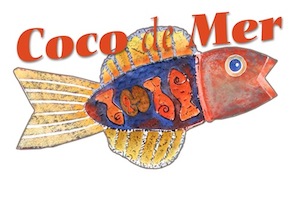 Online Bookings have now closed. Ticket available cash at the door. Box Office opens at 1pm. No discounts at the door.

Feel the power of three hundred voices as they transform Melbourne Town Hall into a Creole Carnival with Seychellois melodies of the Indian Ocean.

The Boite Millennium Chorus, an annual, un-auditioned massed choir, ventures to the tropical archipelago of the Seychelle islands, home to funky island rhythmic beats and a host of great dances. Well known and loved choir directors from Ballarat, Dani Fry and Stella Savy, lead mass singing in Seychellois creole.

The concert provides an opportunity to learn about these unique islands, Seychellois creole culture and delight in performances from touring Seychellois artist Gaetan Landry, and the Seychellois diaspora here in Australia, including Grace Barbé (WA) and Melbourne's Sega Dance group.

Choir supported by the Coco de Mer Houseband: Neda Rahmani, Wayne Parker and Eddy Morel.
Sunday 4 August 2:00pm
Melbourne Town Hall
Corner Swanston and Collins Streets
Melbourne, Victoria 3000
bookings@boite.com.au 03 9417 1983
Seychellois, Mauritian, Rodriguan and Reunion Island community members receive special rates. Call the Boite Office for these bookings - 9417 1983.
A Reserve: Full $60 - Concession $50 - Child <18 $40
B Reserve: Full $45 - Concession $35 - Child <18 $25
C Reserve: Full $30 - Concession $25 - Child <18 $20

This event is currently closed and no contact details are available