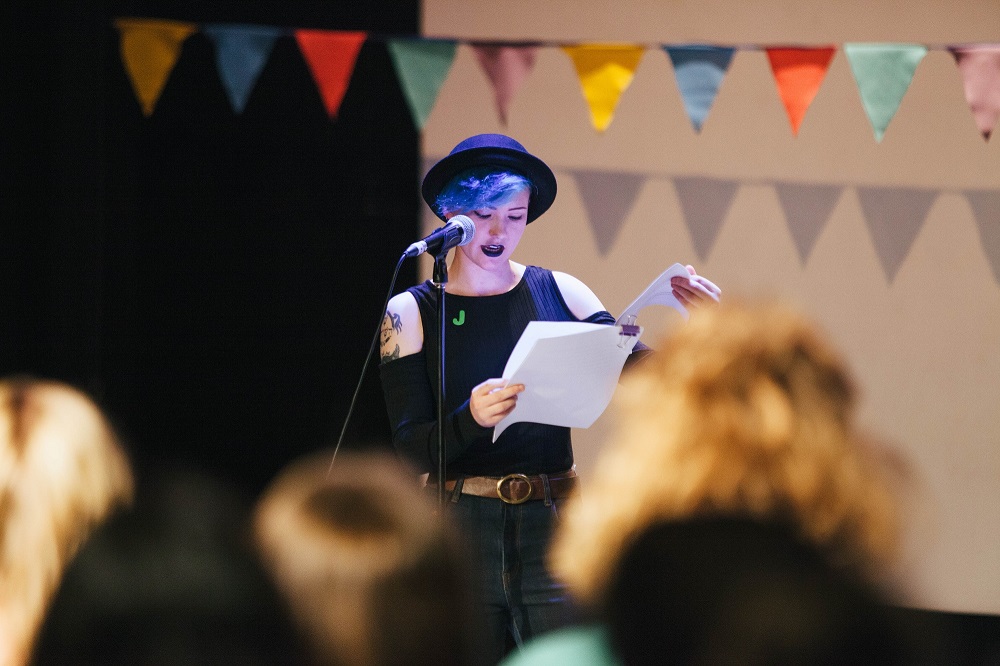 Join Express Media for the launch of Voiceworks #109 'Sprawl' at Backbone Youth Arts' Future 30 Festival. Hear some of Queensland's best young writers share their words as they reflect on home and the future in this special lineup featuring Mindy Gill, Sarah Neilsen, Lech Blaine, Raelee Lancaster, Mitch Cave, and Anna Jacobson.
5.30pm to 7.30pm, October 20
East Brisbane Bowls Club
38 Lytton Road, East Brisbane
Then if you're aged 14 to 25 and have a love of writing and storytelling, Tracks: Brisbane is the exciting day-long event just for you. Across the day on Saturday October 21, you'll learn from some of the best writers in Queensland, take part in hands-on workshops with award-winning writers, find out what opportunities there are for you in Brisbane and beyond, and discover what happens when you've been selected for publication. Join Express Media for this jam-packed day of workshops featuring Krissy Kneen, Nayuka Gorrie, Sam George-Allen, Steph Bowe, Mindy Gill, Jerath Head, Yen-Rong Wong, and many more. 
Saturday October 21, 8.30am to 5.30pm
East Brisbane Bowls Club
38 Lytton Road, East Brisbane
For any questions or further information, please contact Fiona Dunne, Creative Producer of Express Media at creativeproducer@expressmedia.org.au or 03 9094 7887.

 
This event is currently closed and no contact details are available