SIMON MARKS- Intimate Solo Show "Big River. Little Stories"
Description
Reuniting with some of Australia's finest musicians including Ben Franz (The Waifs) and
Syd Green (19- Twenty) "Big River, Little Stories" is Simon Marks 4th independent release.

Marks began his career with an invite to perform at the West Coast Blues and Roots
Festival and from here this engaging live performer has toured the globe and Australia
playing to a loyal saddlebag of followers at festivals, concerts, bar's and everything in
between.

Recently relocating to a small town on the banks of the Murray River inspired Marks to
write "Big River, Little Stories". Life among the majestic red gums and by the river evoked
the album's theme, based around the area, its people, and the move to life in country
Victoria.

The troubadour singer/songwriter will be touring the album in solo mode with some fun,
intimate and interactive shows launching the new album around regional Victoria. www.simonmarks.net

Venue
The G.R.A.I.N Store, Blake Street, Nathalia, Victoria.

Contact Details:
Tickets $15 pre-sale/concession via Try Booking or $20 at door (if available)

info@simonmarks.net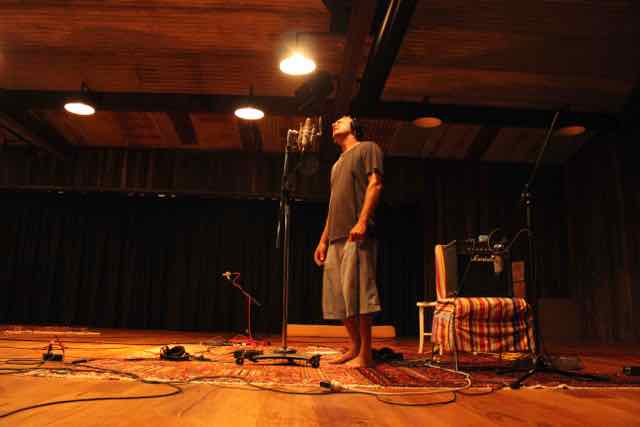 This event is currently closed and no contact details are available