Bohemia Collingwood Town Hall Archie Roach and Mercan Dede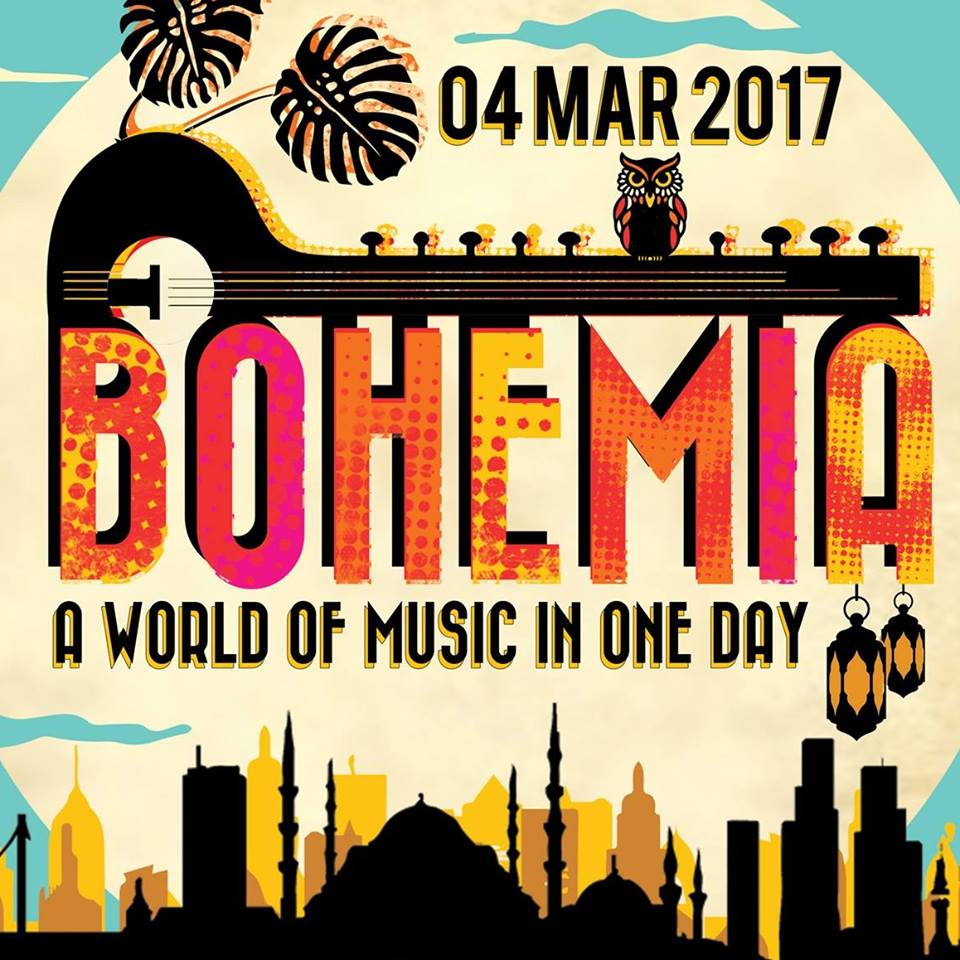 Bohemia at Collingwood Town Hall - Saturday 4 March 2017
Tickets Also Available at The Door from 6pm
Bohemia is a celebration of World Music culture right in the heart of Melbourne.
Featuring Mercan Dede, one of Turkey's most revered artists direct from Istanbul, alongside Australia's legendary Archie Roach, plus performances by Ross Daly (Crete), Vila Navio (Portugal) and Bashka (Melbourne). Catch some of the World Music scene's finest acts in a special one-off concert.
Mercan Dede and Archie Roach are cultural icons who have inspired generations of fellow musicians and audiences with their unique ability to tap into the heart and soul of their times, to create a universal language capable of uniting old and young, ancient and modern, East and West, black and white.
Australian singer/songwriter Archie Roach is a man of few words but when he speaks, or sings, those words lift you up, transport you and humble you. He is that rarest of beings; one that sees beyond race, religion, gender and ideology. He is a powerful voice for Indigenous Australians, a storyteller in the tradition of his ancestors, and a nationally popular and respected artist. The secret beating heart of Archie Roach's music is the connection to country and people. archieroach.com.au
Turkish-born, Montreal-based musician/producer/DJ Mercan Dede combines the hand made with the electronic. When he takes to the stage with his group Secret Tribe, he hovers at the side behind his turntables and electronics, occasionally picking up a traditional wooden flute (ney) to float in sweet, breathy melodies, while masters of the kanun (zither), clarinet, darbuka (hand drum) and many other instruments, ornament his grooves and spin magical, trance melodies to match the whirling of the group's spectacular dervish dancer, Ceyhun Varisli.
Both as Mercan Dede with his Secret Tribe and his alter ego DJ Arkin Allen he has performed at diverse events in almost every corner of the world. In 2005 he became the first Turkish artist to reach #1 of the world music charts. Under 9 different names he has released more than 100 singles worldwide. Mercan Dede, Arkin Allen, Blueman and Poundmaker aside, he still keeps 5 other names secret even from his own management and family; believing that nothing should stand between sound and the ear, include the artist himself.
Mercan Dede is rightly recognized as one of the most creative and unique artists in the electronic and world music scenes today. Uniting people from different backgrounds regardless of their age, cultural background or personal differences, Mercan Dede never fails to impress with the captivating sounds and explosive energy he creates on stage. mercandede.com
Ross Daly's musical language encompasses traditions from the East, from India through Persia to Turkey and Greece, and champions the Cretan lyra. His trio comprises fello Cretan lyra player Kelly Thoma, and Australian musician Paddy Montgomery. globalmusicagency.com/ross-daly
Vila Navio is the artistic project of Andre Coelho Rodriguez, accompanied by musicians including Claudio Silva on trumpet and flugelhorn and Eduardo Soares on Portuguese guitar. Musically, the group offer a modernization of Portuguese traditional music, incorporating elements of popular music, contemporary jazz and electronic samples that has led them to be described as "Portuguese traditionalists unafraid of mixing it up". vilanavio.com
Bashka's live performances are energized with a truly Melbourne sound combined with the delicacy of traditional Turkish instruments and master players. Live samples and loops merge seamlessly with ancient acoustic and modern western instruments to create music which brings to life old folk songs, gypsy ballads and dance music from the dirt streets of old Turkey. bashka.com.au
Saturday 4 March

(from 6pm)
$99 Seated
$85 Seated Concession
$80 General Admission
$65 Concession
$700 Group GA - 10 General Admission tickets
$890 Group Seated - 10 Seated tickets
NB: NO FOOD OR DRINK EXCEPT BOTTLED WATER IN THE SEATED AREA
Collingwood Town Hall
140 Hoddle St
Abbotsford, VIC 3067
Musik Trafik
musiktrafik@gmail.com
Melbourne office +61 (0) 3 9939 6700

This event is currently closed and no contact details are available