Shadow puppets in space! Two brothers embark on an epic quest to find a new home planet.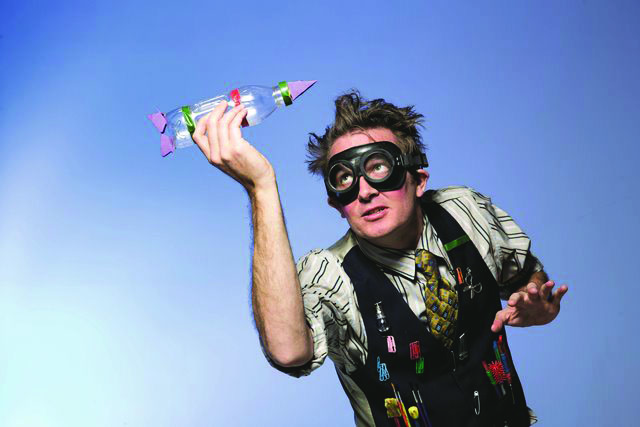 An April 2017 School Holiday adventure show!
This is the tale of Sam and junior, two brothers, who must flee their barren planet, and embark on an epic quest across the galaxy. Using the contents of the cleaning closet, Bunk Puppets' Hamish Fletcher conjures up astonishing lo-fi theatrical wizardry using only old boxes, bubble wrap, drinking straws, tennis balls, ping pong bats and old toys. It's a crazy shadow puppet universe, all made up from bits of rubbish. Award winning Bunk Puppets, creators of 'Swamp Juice' and 'Sticks Stones Broken Bones' are back on tour in Australia, with a new, delicious D.I.Y theatre event.
With their unusual, comical and hugely imaginative approach to puppetry and theatrical effects making, Bunk Puppets have earned international acclaim with recent tours through Egypt, Japan, China, UK, Germany, Dubai, New Zealand and Off Broadway in New York City.
So forget what you think you know about shadow puppets, buckle-in and tear open your imagination for an epic journey with two brothers as they battle the bad guys, and find strength in each other at warp speed.
Warnings: Some elements may be scary for children under 5 years of age.
This show contains Theatrical smoke effects.
"..sheer entertainment that enthralls kids and adults alike and received a standing ovation that was richly deserved." **** Robin Strapp, British Theatre Guide

Venue:

Forge Theatre - Auditorium

Performance Times:
Tuesday 11 April, 11:00 am

Duration:

55 minutes - NO INTERVAL

Ticket Prices:
Adults & Children: $15.00 - all tickets are the one price
Family: $48.00 (2 Adults, 2 Children)


A BFF membership card will be mailed to your postal address
The BFF discount promotion code to book your tickets online will be issued with your membership card.
Should you have any queries please telephone the Forge Theatre Monday to Friday, 10am to 4pm on 5152 1482.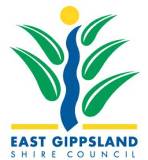 Contact: Forge Theatre and Arts Hub
Email: boxoffice@egipps.vic.gov.au
Telephone: 5152 1482
This event is currently closed and no contact details are available