Become a SMFC Junior for 2017 - Register your interest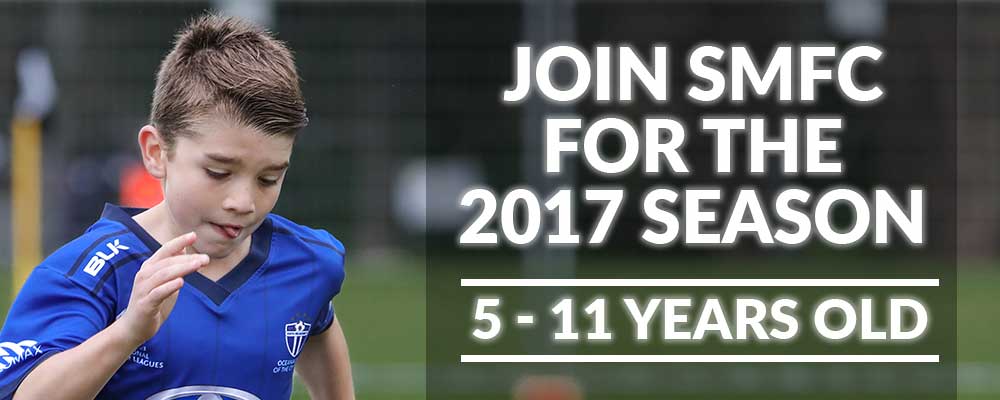 South Melbourne FC is excited to announce that it has limited opportunities available to join our Junior Program for the 2017 seasons. We have opportunities available for boys and girls aged between the ages of 5 and 11 to join the SMFC Youth Program immediately for the upcoming season.

Sessions commence on Tuesday 24th of January at Field 18 in Albert Park. When you arrive at the ground, you will be able to check your name into our sub-junior coordinators Matthew or Jara, who will be taking the sessions.

Session times per week are below. You can attend any of these sessions to familiarise yourself with the club.
Tuesday: 5:30pm – 7:00pm
Thursday: 5:30pm – 7:00pm
Saturday: 10:00am – 11:30am
If you have any queries, please contact us at admin@smfc.com.au

Sincerely,
South Melbourne FC Youth Program