Event Waitlist
Your name has been added to the wait list for this event. The event organiser will contact you through your email address once there are available seats / slots.
MICK THOMAS & THE ROVING COMMISSION at Hotel Gearin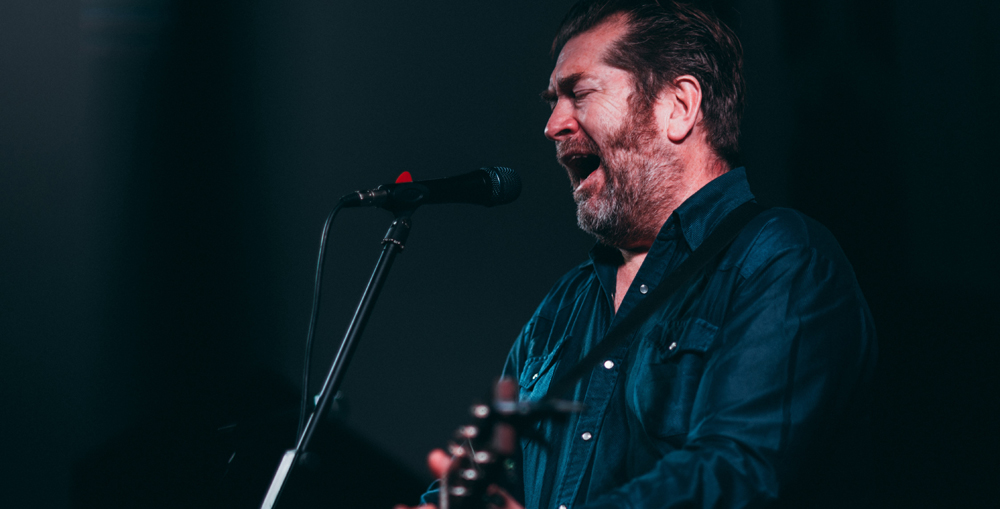 MICK THOMAS & THE ROVING COMMISSION
'These Are The Days' Blue Mountains Album & Book Launch Tour at Hotel Gearin
+ Special Guest Ayleen O'Hanlon

Sun 4th June 2017
. . . . . . . . . . . . . . . . . . . . . . . . . . . . . . . . . . . . . . . . . . . . . . .
Raconteur, troubadour, balladeer and poet, Mick Thomas is best known as the song master of pub-rock icons Weddings Parties Anything. His band The Roving Commission features Squeezebox Wally on Piano Accordion and a rotating schedule of talented performers to keep the party alive with Mick's unique mix of folk, roots and country.
We are extremely pleased to host the launch of Mick Thomas' new album "These Are The Songs", a companion album to his new book "These Are the Days" at Hotel Gearin, Katoomba as part of his tour.
"These Are The Days" is the autobiographical tale of an inspired and uniquely Australian creative force. It all starts with the songs: how they got written, where and why they got written, and why they still get played. And its about the people – in the various line ups of the various bands, the people in the studio, and in the audience at the countless shows. And its about when Weddings Parties Anything first called it a day back in 1998 and Mick quickly realising there was no good night to go into. The book follows the history of 31 songs, each including stories and a song chart.
The companion album tracks each of the songs in the book and is a compilation of Mick Thomas' finest work from 1998 to 2016. The album also includes four previously unreleased bonus tracks including a cover of Rick Nelson's 'Garden Party' and a duet with Ruby Boots on Dylan's latter-day classic 'Most of The Time'.
Mick's ever-evolving talents as a writer and performer defines a career as intriguing as it is enduring. His knockabout image partly explains his close relationship with his audience. They see him as one of them. A loyal mob who have followed him from the Weddo's through his solo career, Mick's fans relate to his wistful, sentimental and nostalgic lyrics. Themes such as Australian history ('Dancing Man', 'Gallipoli Rosemary'); fleeting or lost love ('For a Short Time', 'Disrepair'); the bittersweet realities of life's merry-go-round ('Away, Away', 'Ticket in Tatts'); alienation ('The Lonely Goth'); and football ('Tom Wills', 'Monday's Experts'); are wrapped in a positive, triumph over adversity message. The characters in Mick's songs are everyday battlers, as are he and his fans.
"These Are The Songs" and "These Are the Days" are out in March 2017.
Further information at www.mickthomas.com
. . . . . . . . . . . . . . . . . . . . . . . . . . . . . . . . . . . . . . . . . . . .
+ Special Guest Ayleen O'Hanlon
Perhaps it's the Irish blood, the rural upbringing, or the folk records in her parents' collection. Whatever the secret ingredient, it's clear that Ayleen O'Hanlon has a knack for honest storytelling coupled with a unique ability to captivate any audience. Her song writing evokes wide screen imagery.
O'Hanlon emerged in 2015 with the album 'Blend and Spill' displaying a confidence and candour rarely seen on an alt-folk country debut. Since then she has wowed audiences around Australia on several tours, appearing at a number of festivals including Port Fairy Folk Festival and Brunswick Music Festival, and has curated a major song writing and history event, 'Going Back' for the Darebin Music Feast.
Backed by skilled picking on guitar and banjo, her distinctive voice and charisma will carry a song to any listener's heart with vigour and authenticity.

www.ayleenohanlon.com
. . . . . . . . . . . . . . . . . . . . . . . . . . . . . . . . . . . . . . . . . . . . .

Venue: HOTEL GEARIN 273 Great Western Hwy, Katoomba, Blue Mountains NSW 2780.

Please note that this earlier Hotel Gearin back room show is a family friendly event.
*Minors must be accompanied by a parent or guardian and supervised.
Children do also require a standard ticket for entry.

Doors Open 5pm.
Support Starts 5:30pm.
General Admission. Room configuration is a mix of theatre style, cabaret seating and standing/dancing.

Tickets DISCOUNT $25 pre-sale from KATOOMBA MUSIC, 140 Katoomba St, Katoomba, NSW 2780 (Tues-Sat. Cash Only) or the Hotel Gearin front Bar during open hours.

Or DISCOUNT Early Bird online $26.50 (Including booking fees)

Or $30 on the Door from 5pm (Unless Sold Out)

CONTACT DETAILS: info@fusionboutique.com.au
For more information visit: www.fusionboutique.com.au
 
This event is currently closed and no contact details are available