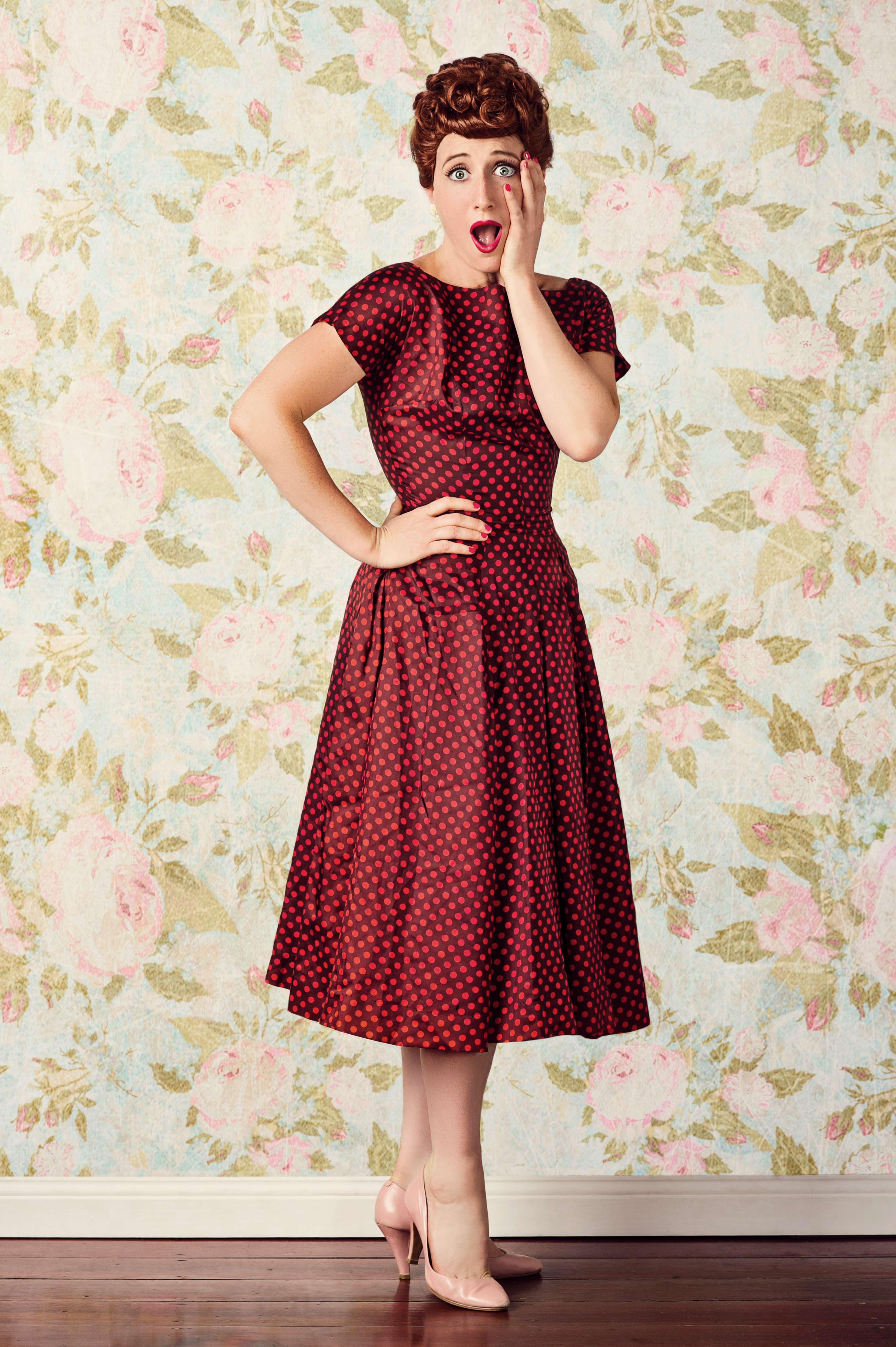 A fascinating behind-the-scenes insight into the television icon, Lucille Ball. Brimming with Lucille Ball's irrepressible spirit, acclaimed West End performer Jayde Westaby (Chicago, The Rocky Horror Show), with Musical Director (and sometimes Desi!) Steven Kreamer star in this hilarious cabaret tribute to a true trail-blazer. The production will have excellent traction as Cate Blanche will be playing the role of Lucille Ball in a Hollywood produced film on the iconic star's life, so perfect timing for us. After years paying her dues in B-movies, Lucille Ball won the public's hearts and reigned supreme as television's biggest star in I Love Lucy – one of the most popular sitcoms in American history. Wacky, fearless, and totally endearing, Lucy broke the mould for the way women were allowed to behave on screen. But beneath the seemingly ditzy veneer of a 1950s housewife was an ambitious and savvy businesswoman whose success owed little to luck. As the producer of I Love Lucy once said, "Lucille Ball is about as different from Lucy Ricardo as anyone could possibly be."
"Everybody Loves Lucy is equal parts amusing and bittersweet. A fitting tribute to the paradox that was Lucille Ball."
Sarrah Le Marquand, The Daily Telegraph
"The show is a light, bright, treat. It's a really strong marriage of both idea and laughs, and it's evidence of the tight, impressive writing in the piece."
Cassie Tongue, Aussie Theatre
"Everybody Loves Lucy is splendidly written, snappy and lean, taking
us on her journey in character, without any cheesy cabaret narrative
bits. Helen Dallimore's deft, clean direction ensures a light, bright
style, with
splendid
variation of pace, on the simplest of settings."
Neil Litchfield, Stage Whispers
Z-PAC $100 Season Pass is NOT valid for bookings for this show
VENUE:  Z-PAC Theatre  15 Zephyr St   Hervey Bay  QLD  4655
Please Note:  Online Bookings close Two hours prior to the event.  After this time, tickets can be purchased at the Box Office at the Theatre prior to the performance. 
Please arrive at least 45 minutes prior to show time to avoid queues.  Bar and kitchen facilities will be available. Please note - you are NOT required to print out your tickets.
CONTACT DETAILS:    Liane Mills  Phone:  0418 712636                 Email: lianemills@centigrowth.com
This event is currently closed and no contact details are available