MORNING MELODIES - Broadway Babes by The Stilton Sisters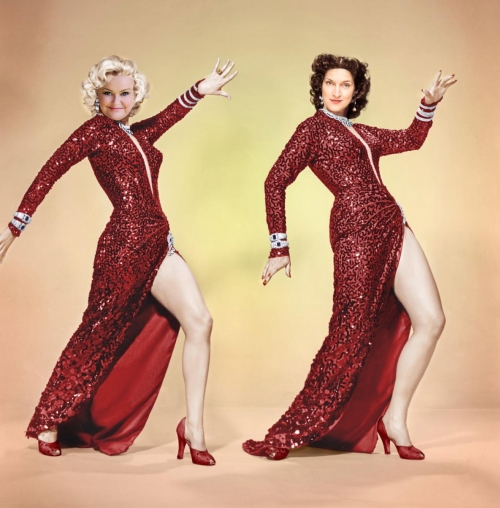 Broadway Babes by The Stilton Sisters
The Stilton Sisters, (musical comedy duo, Lulu McClatchy and Ana Mitsikas) are heading to Broadway, well they want to. And there is no Broadway show they won't do from Disney to Sondheim, Les Miserable to the Sound of Music. They have decided to try them all! They take a tongue in cheek look at the roles they have already played around the world, the ones that got away and the ones they are yet to tackle, (according to them).
The Stilton Sisters take the audience on a hilarious trip down memory lane through the musical years and encourage more than a few sing-a longs along the way. It's a light hearted afternoon of glamour, laughter and luckily some beautifully sung musical numbers thrown in as well, cause these ladies can actually sing, and Ana plays piano like stunningly. Between them they have both actually a performed professionally in musical theatre all over Australia, and continue to do so and in the past have had seasons in the West End in the United Kingdom.
11.00 am for a 11.30 am show
After show Catering provided by Ararat Community Assist **Proceeds are donated to local community groups
Alexandra Oval Community Centre, 1 Waratah Avenue, Ararat.
bookings essential limited seating
E: pac@ararat.vic.gov.au P: 5352 2181 W: www.araratpac.com.au
BOOKING LINK https://www.trybooking.com/257141
This event is currently closed and no contact details are available