MORNING MELODIES - Jade Hurley OAM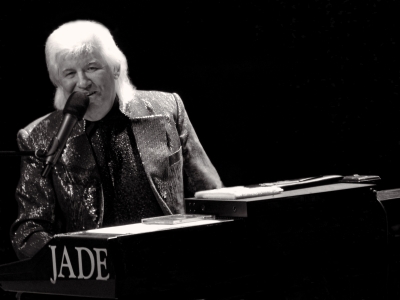 MORNING MELODIES - Jade Hurley OAM
He is the undisputed "KING" of COUNTRY and ROCK 'N' ROLL music in Australasia. It was the legendary Johnny Cash who stated quite openly that Jade was the best act he had ever worked with and was quoted in the Irish Press as saying ... "If I wasn't who I am, I would find it very hard to follow him on any stage anywhere in the world ... he's one hell of a showman and entertainer this Aussie ... and he can sure play that damn piano"
After show catering by Ararat Community Assist **Proceeds are donated to local community groups

VENUE: Alexandra Oval Community Centre
DATE: Wednesday 18th October
TIME: 11 am
TICKETS: FREE Bookings are essential
CONTACT DETAILS: Ararat Performing Arts Centre, Cnr Barkly & Vincent Streets, Ararat. 3377
Phone: 03 5352 2181 Email: pac@ararat.vic.gov.au
Tickets purchased as 'Concession' will require the presentation of a valid Concession Card on entry to the Show or Event.
TICKETS ARE NON-REFUNDABLE EXCHANGE OF TICKETS WILL INCUR A FEE
CREDIT CARD FEES WILL APPLY FOR CREDIT CARD PURCHASES

This event is currently closed and no contact details are available