Melbourne Boomers Girls Academy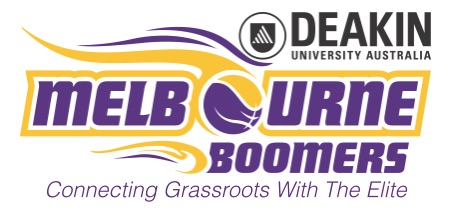 What Is The Melbourne Boomers Girls Academy?
The Melbourne Boomers Girls Academy is a 6-week program held on Tuesday nights at the State Basketball Centre. Only open to girls aged 9 years - 18 years, participants train with leading Boomers WNBL coaches and elite players, focusing on fundamentals and core skills, along with learning the inner-workings of Australia's most iconic women's basketball club.
Who Can Join The Academy?
The Melbourne Boomers Girls Academy is open to players from all domestic and representative basketball programs across Melbourne. Participants will be placed in small, age-specific and skill-level appropriate groups to ensure individual progress is maximised. 
Where Is The Academy Held?
State Basketball Centre, Wantirna South (exit High Street Rd off Eastlink).
When Is The Academy Held?
Tuesday nights from 7pm (9yrs to 13yrs), and 8:15pm (14yrs to 18yrs), commencing on Tuesday July 18.
How Long Does The Academy Go For?
Each intake lasts for six weeks with each weekly session running for 75 minutes. Participants can only book one academy block at a time. There will be a third academy block during starting on Tuesday July 18, 2017. Each academy block is open to everyone.
What Does The Academy Cover?
Fundamentals and skills are the backbone of the academy. In 2017 the Melbourne Boomers Girls Academy will focus on six key areas for improvement, they are:
1. Ball-handling & Footwork
2. Lay-ups 
3. Shooting & Mid-Range Game
4. One-on-One Play
5. Defence
6. Decision-making in Basketball
Plus - Nutritional & Conditioning Information
# Feedback will include individual video on shooting technique and an evaluation of each player's fundamentals.
How Much Does The Academy Cost?
Each block of six weeks/sessions cost $198 (GST inclusive). Registrations can only be made via this booking portal (click through below). Once registered you will be contacted by Melbourne Boomers Girls Academy staff with further details.
What Do I Wear And Bring With Me?
When registering for the first time in the academy, each participant will receive a Melbourne Boomers Girls Academy training singlet and shorts with thanks to And 1, our Academy Apparel Partner. Each participant is required to bring a ball (indoor quality, size 6) and a full drink bottle.
Contact Details:
Do you have any additional questions? Please contact Melbourne Boomers Girls Academy at boomersacademy@gmail.com