Drink Till it's Love - Dusty Songs of Romance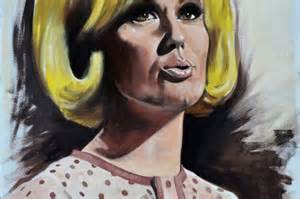 Like few others in Australia today, American singer Caitlyn Larsson is the embodiment of late night crooning from the southern saloons of the glorious west coast. Uniquely talented, her range brings to life songs and anthems we all know and love from Dusty Springfield, Etta James and some surprise hits from the 60's and 70's that will leave you amazed.
Presented at the only vaudeville theatre in the Southern Hemisphere, Speakeasy HQ, this smoky and stunning theatre brings to life your ever imagining of a late night crooning set at a magical boutique theatre.
A little bit about your Speakeasy HQ Experience
Speakeasy HQ is proud to boast that it is the only vaudeville theatre to operate in Australia since the Tivoli closed in Bourke St in 1968.
Vaudeville means short performances with a variety program. An average show at Speakeasy HQ will present up to a dozen artists that range from a stand up comedian, to a ballerina and a jazz act to a tap dancer. Speakeasy HQ currently presents fours days a week, on Thursday through to Sunday.
Entree sized tapas dishes are available for purchase from our bar, and our Candy Dolls serve delicious treats all night long!
Like us on Facebook Speakeasy HQ for up-to-date listings of performers, promotional offer and the latest news or for more information, bookings or the latest specials log onto the website.
Speakeasy HQ
(Apollo Theatre Room)
522 Flinders Street
Melbourne, VIC 3000

Grab any tram heading along Flinders Street!
Need parking?
We have great deals with Secure Parking in Flinders Lane, check out our website for a deal!
You can also find plenty of street parking.
If you have any questions, contact the beautiful Knuckles at Knuckles@Speakeasy-HQ.com or Phone - 0425 800 949
If contacting Speakeasy HQ Thurs - Sat, please ensure you leave a voicemail or send an SMS to assist in a quick reply.