Slap Dash Galaxy by Bunk Puppets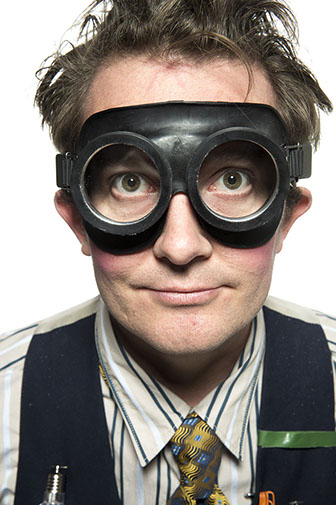 Slapdash Galaxy
By Bunk Puppets
Shadow puppets in space!
Two brothers embark on an epic quest to find a new home planet.
This is the tale of Sam and Junior. Two brothers, who must flee their barren planet, and embark on an epic quest across the galaxy. Using the contents of your cleaning closet, Bunk Puppets' Hamish Fletcher conjures up astonishing lo-fi theatrical wizardry using only old boxes, bubble wrap, drinking straws, tennis balls, ping pong bats and old toys. It's a crazy shadow puppet universe, all made up from bits of rubbish. Award winning Bunk Puppets, creators of 'Swamp Juice' and 'Sticks Stones Broken Bones' are back on tour in Australia, with a new, delicious D.I.Y theatre event.
With their unusual, comical and hugely imaginative approach to puppetry and theatrical effects making, Bunk Puppets have earned international acclaim with recent tours through Egypt, Japan, China, UK, Germany, Dubai, New Zealand and Off Broadway in New York City.
So forget what you think you know about shadow puppets, and buckle-in and tear open your imagination for an epic journey with two brothers as they battle the bad guys, and find strength in each other- at warp speed.
"…sheer entertainment that enthralls kids and adults alike and received a standing ovation that was richly deserved." ???? Robin Strapp, British Theatre Guide
Thursday 30th March
Stawell Entertainment Centre
Tickets: Adult $15 | Conc $10 | U17 $10
CONTACT DETAILS: Ararat Performing Arts Centre, Cnr Barkly & Vincent Streets, Ararat. 3377 Phone: 03 5352 2181 Email: pac@ararat.vic.gov.au
Tickets purchased as 'Concession' will require the presentation of a valid Concession Card on entry to the Show or Event.
TICKETS ARE NON-REFUNDABLE EXCHANGE OF TICKETS WILL INCUR A FEE
CREDIT CARD FEES WILL APPLY FOR CREDIT CARD PURCHASES

This event is currently closed and no contact details are available