Lovely Lady Lumps by Lana Schwarcz - CANCELLED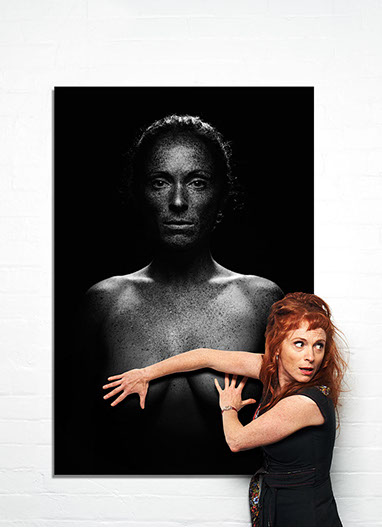 Lovely Lady Lumps - CANCELLED
Laughing cancer out of town Surviving breast cancer was one big achievement for comedian Lana Schwarcz; another was to turn the whole experience into an award-winning theatrical romp.
Lovely Lady Lump, mixes daftness, defiance, wit and observation (and even has moments of puppetry and ballet). As the mixed fortunes of her breasts are the subject of the show, they too play a starring role while Lana relives what it's like to be medicalised, scanned and bombarded with radiation.
Lana says: "So many people face cancer – some live, others die and all face a hugely tough time. After being diagnosed I thought 'f*** this', and started writing jokes. If there was one thing I could do was reduce the fear by finding what was funny in the situation.
" Confronting something mind-bogglingly nasty and unreasonable with humour and charm is impressive and Lovely Lady Lump recently won Best Theatre Award (Dunedin) and was nominated for Best Show (Dunedin) and 720ABC Best Theatre (Perth).
Ultimately it's a good-luck story about early diagnosis and of survival, despite surgery and threats to personal identity and fertility. Lovely Lady Lump has just enjoyed successful tours in Australia and Canada. Supremely talented, she makes the one-woman show seem filled with life – The Sun, Winnipeg ?????
"Gutsy and gleeful… An experience of rare candour, compassion and insight." Theatreview NZ
Suitable 15+
Date: 6 October
time: 7.30pm
Venue: Alexandra Oval Community Centre
Tickets $30 F | $25 C | Group of 10 $200
No Interval
Duration 75 mins
Bookings www.ArtArarat.com.au
P: 5352 2181
E: pac@ararat.vic.gov.au
Theatre, women, drama, comedy
This event is currently closed and no contact details are available