RoboCup Rescue Introductory Workshop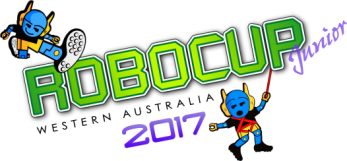 To mark the start of the RoboCup Junior WA 2017 season, the committee will be providing a series of free after-school workshops for both mentors and future competitors. These workshops will focus on a particular challenge area (Dance, Rescue and Soccer) and will aim to provide an overview of what is required for newcomers to each challenge. RoboCup workshops also provide an excellent opportunity to network, share ideas and get to know some of the other teams who will be competing alongside you.
If you wish to attend the workshop, attendance is free but registration is required. This workshop is open to all, including parents, teachers, mentors, students and potential competitors. Total capacity of the event is 200 people.


ROBOCUP RESCUE INTRODUCTORY WORKSHOP

DATE AND TIME:
3:30pm to 5:30pm, Monday 20 March 2017

VENUE:
All Saints' College
Ewing Avenue,
Bull Creek, Western Australia 6149

CONTACT DETAILS:
For questions regarding the Rescue workshop, please email wa@robocupjunior.org.au.


We look forward to seeing you there!



This event is currently closed and no contact details are available