HENRY V by William Shakespeare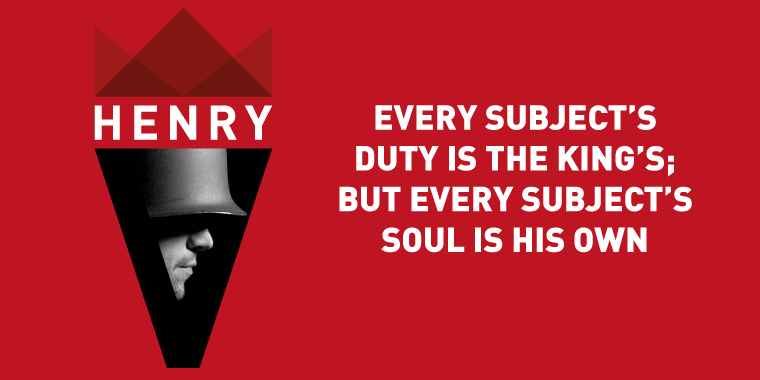 The University of Adelaide Theatre Guild
proudly presents
HENRY V
by William Shakespeare
With Nick Duddy as Henry V
Directed by Megan Dansie
Saturday 6, Tuesday to Saturday, 9-13 & 16-20 May 2017, 7.30pm
Little Theatre, University of Adelaide
In this gripping production of Henry V, a talented cast tell the story of a King who grows in stature as a leader and soldier, winning an impossible victory when facing certain defeat. His journey from uncertain youth to triumphant King is accompanied by all of Shakespeare's much loved characters, both bold and humorous, in this, Shakespeare's most famous history play.
Director Megan Dansie's vision for Henry V is inspired by the use of drama therapy for survivors of post- traumatic stress disorder.  A group of patients and family members perform Shakespeare's Henry V as they deal with the trauma of war and move to acceptance by confronting their past actions. It explores the effect of war on the combatants and their families, and the difficult moral decisions made by leaders in the heat of battle.
"Once more unto the breach, dear friends, once more …"
Full cast:  Robert Bell, Beatrice Blackwell, Tony Busch, Matthew Chapman, Peter Davies, Geoff Dawes, Nick Duddy, Lindsay Dunn, Gary George, Rose Harvey, Guy Henderson, Matt Houston, Steve Marvanek, Ellie McPhee, Dylan O'Donnell, Jason Sardhina, Angela Short and Georgia Stockham.
Little Theatre, The Cloisters, Gate 10 off Victoria Drive, University of Adelaide
TICKETS: $28 Full / $23 Concession
Group Bookings: 10+ at Concession rate
 
PLEASE NOTE THAT TICKETS ARE AVAILABLE FOR PURCHASE ON THE DOOR WITH CASH FOR ALL PERFORMANCES ONCE TRYBOOKING CLOSES (4pm weekdays performances and 2pm Saturday performances). 
There is NO NEED TO PRINT YOUR TICKET but please present yourself to the Box Office on arrival so they can tick your name off the booking list.
NO REFUNDS OR EXCHANGES
WE RECOMMEND THAT YOU ALLOW EXTRA TIME FOR PARKING WHEN THERE IS AN EVENT ON AT ADELAIDE OVAL.