BARKER COLLEGE MUSICAL 2017
ALL SHOOK UP
,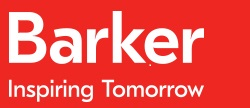 Barker College Musical 2017 ALL SHOOK UP
All Shook Up takes place in 1955, somewhere in middle America, where one girl's dream and a surprise visit from a mysterious leather-jacketed, guitar-playing stranger help a small town to discover the magic of romance and the power of rock & roll. Among the 24 songs featured in the score are classics like "Heartbreak Hotel," "Love Me Tender," "Don't Be Cruel," "Can't Help Falling in Love," and of course the title tune.
Join with our Year 10 and 11 students as they bring to life the music of Elvis and transport us all back to the 1950's on this wonderful musical journey.
Held at Barker College in Leslie Hall, Pacific Highway, Hornsby commencing each night at 7.30 pm 
from Tuesday 24 October to Saturday 28 October 2017
Ticket Pricing
Adults $25
Students/Concession $20
Please contact Mrs Viv Paynter on 9847 8272 or email vpaynter@barker.nsw.edu.au if you require any further information
This event is currently closed and no contact details are available