PERTH - Medical Cannabis for Health Professionals
Medicinal cannabis was legalised in Australia in November 2016. The global legal cannabis market is expected to grow to over US$20 billion by 2020.
Come and learn about the latest trends and scientific research in this exciting new field from a range of experts.
DATE AND TIME:
Tuesday 2 May 2017
7pm - 9pm
LOCATION:
FJ Clark Lecture Theatre
QE2 Hospital
Monash Ave, Nedlands
SPEAKERS INCLUDE:
Paul Mavor - Health House International
Paul is a pharmacist who has been researching the potential of medicinal cannabis as a treatment for several years. His company was granted the first medicinal cannabis import license in Australia and he is currently distributing medicinal cannabis products to eligible patients. Paul brings a wealth of knowledge from his hands-on research in the U.S., Canada and Israel.
Dr Mal Washer - Auscann Group
Chairman of one of Australia's largest medicinal cannabis companies. Dr Washer will discuss science-based prescribing of medicinal cannabis.
.
Prof Marco Falasca - Curtin University
A specialist in metabolic science, Prof Falasca will present his work on pancreatic cancer using chemotherapy in combination with cannabinoids.
Cameron Scadding - Source Certain
An expert in supply chain integrity and ensuring that consumers get what is both promised and from the source claimed. 
Rhys Cohen - Cann10 Australia
Rhys is a political economist, industry expert and educator. Since leading the team behind the first Australian medicinal cannabis industry White Paper, he has consulted on a variety of commercial projects and is now the Program Director at Cann10 Australia which will be running the country's first comprehensive medicinal cannabis education program later this year. Rhys will be discussing the emergence of the Australian industry as well as current global trends in legal cannabis markets.
Seminar may qualify for Continuing Education (CE/CPD) points and includes an optional 5 question multiple choice test.
CONTACT DETAILS: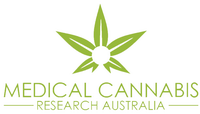 Medical Cannabis Research Australia
www.mcra.org,au
info@mcra.org,au
08 9388 0810
A not for profit dedicated to lobbying, education and research in medicinal cannabis