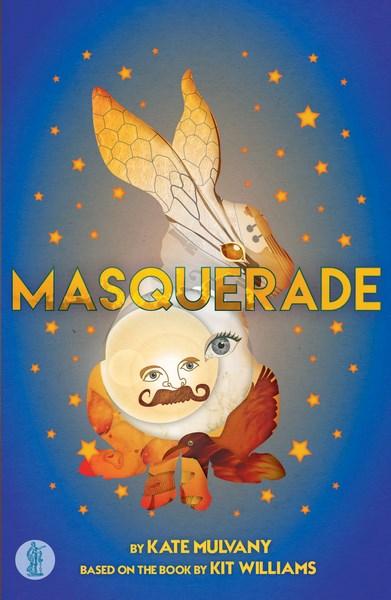 Dates of Performance:
Thurs May 10th 6:30pm
Friday May 11th 6:30pm
LHS Unit 1 & 3 Theatre Studies students present 'Masquerade' by Kate Mulvany, based on the book by Kit Williams. This play is performed, designed and directed by students and makes up a large part of their semester's assessment.
Masquerade is a magical tale of The Moon falling in love with The Sun. To show her love, she creates an amulet and entrusts it to her servant Jack Hare, along with a riddle to deliver to The Sun. Our story sees Jack take up this celestial quest, meeting many strange and wonderful characters along the way.  A world away, a tired but loving mother named Tessa reads the story of Masquerade to her ten year old son Joe, a determined young boy battling cancer in a children's oncology ward. At times sad and emotional, but more often ridiculous and fun-loving, this truly is a performance for 9 to 90 year olds.
Refreshments will be available for purchase before the show and during interval.

Leon Bishop Performing Arts Centre
Lilydale HIgh School
25 Melba Avenue
Lilydale

Contact: Jonathan Bleakley
This event is currently closed and no contact details are available