WIRED OPEN LABS 2017: Polymer Clay Jewellery Workshop

The WIRED Lab introduces Nadine Sharpe from Own Sweet Time as She presents POLYMER CLAY JEWELLERY WORKSHOP as part of the Wired Open Labs Workshop Series 2017.
Unfortunately we will no longer be offering this workshop.
We are still offering our Resin Jewellery Mould Making and Casting Workshop. 
If you have a particular interest in polymer clay please email us.
Please subscribe to our mailing list or follow us on facebook for more information.
Join Nadine Sharpe as she runs this full day course on polymer clay jewellery making. Students will learn the technicalities of working with polymer clay, as well as techniques and tips on design and finishing.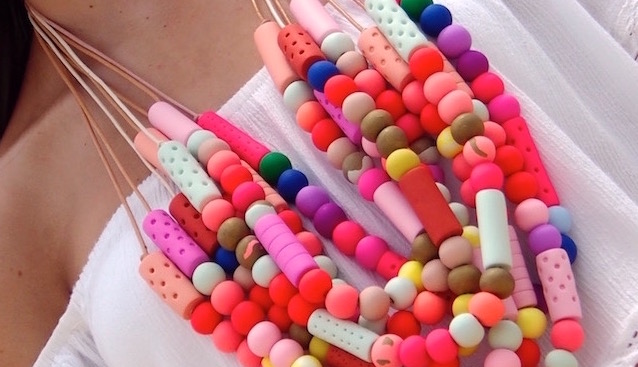 This interactive workshop is full of learning and hands-on experience. 
IN THIS FULL DAY Workshop you will learn
The technicalities for working with polymer clay;

Learn embellishing, texture and other surface design techniques; and

Learn how to make many different types of polymer clay jewellery.
Who Should Attend?
Any one with an interest in jewellery design or polymer clay. All experience levels welcome. This class caters for beginners. 
What You'll Get
Each attendee will leave this session with at least two necklaces and a pair of earrings.  
Participants will also be provided with a yummy home-made snack and/or fruit platter, and refreshments including water, organic teas and French press coffee.
What to bring 
All materieals provided.
DATE & TIME
Thursday 3 August, 2017
9:30am - 3:30pm
Location
The General Store
'Gilberts' 100 Boorowa Street
Young NSW 2594
cOST
$250 per ticket (GST inc)
 12 places available
Contact Details
Anna Schoo | The WIRED Lab | anna@wiredlab.org
__________________________________________

About Nadine
Own Sweet Time is by Sydney based designer Nadine Sharpe, who specialises in creating simple pieces that are bold, full of colour and lots of fun.  Using a range of mediums, such as polymer clay, resin and rope, you will see a lot of colour and simple themes that create truly versatile jewellery. Own Sweet Time pieces can be worn every day, whether you are heading to the park with the kids, out for lunch or a night on the town. 
http://www.ownsweettime.com.au/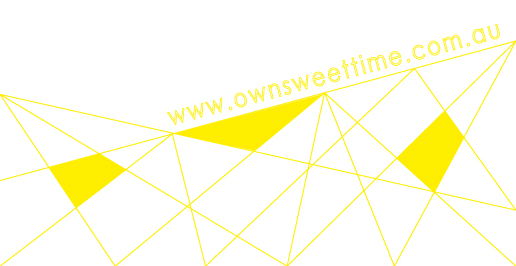 __________________________________________
This project has been assisted by the Australian government through the Department of Communication and the Arts' Catalyst—Australian Arts and Culture Fund'.
The Wired Lab is supported by the NSW Government through Arts NSW.
This event is currently closed and no contact details are available