DARWIN - Medical Cannabis for Health Professionals
Medicinal cannabis was legalised in Australia in November 2016. The global legal cannabis market is expected to grow to over US$20 billion by 2020.
Come and learn about the latest trends and scientific research in this exciting new field from a range of experts.
DATE AND TIME:
Thursday 4 May 2017
7pm - 9pm
LOCATION:
Charles Darwin Blue Room 1.1.01
Charles Darwin University
Ellengowan Dr, Casuarina NT
PRESENTER:
Paul Mavor - Health House International
Paul is a pharmacist who has been researching the potential of medicinal cannabis as a treatment for several years. His company was granted the first medicinal cannabis import license in Australia and he is currently distributing medicinal cannabis products to eligible patients. Paul brings a wealth of knowledge from his hands-on research in the U.S., Canada and Israel.
Seminar may qualify for Continuing Education (CE/CPD) points and includes an optional 5 question multiple choice test.
CONTACT DETAILS: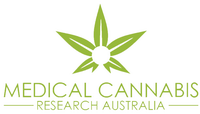 Medical Cannabis Research Australia
www.mcra.org,au
info@mcra.org,au
08 9388 0810
A not for profit dedicated to lobbying, education and research in medicinal cannabis