BRISBANE - Medical Cannabis for Health Professionals
Medicinal cannabis was legalised in Australia in November 2016. The global legal cannabis market is expected to grow to over US$20 billion by 2020.
Come and learn about the latest trends and scientific research in this exciting new field from a range of experts.
DATE AND TIME:
Monday 8 May 2017
7pm - 9pm
LOCATION:
Pharmacy Pace Auditorium
University of Queensland
Brisbane Qld
SPEAKERS INCLUDE:
Paul Mavor - Health House International
Paul is a pharmacist who has been researching the potential of medicinal cannabis as a treatment for several years. His company was granted the first medicinal cannabis import license in Australia and he is currently distributing medicinal cannabis products to eligible patients. Paul brings a wealth of knowledge from his hands-on research in the U.S., Canada and Israel.
Lanai Carter - Patient Advocate
The personal story of a mother treating her son with cannabis and navigating the Australian health care system.
Adam Benjamin – Medifarm
Adam has a commercial background in the healthcare industry. In recent years Adam had marked success in establishing primary healthcare clinics in Queensland using innovative business and health models. Adam went on to become the founding director for Medifarm P/L, an Australian medicinal cannabis company approved for licence for cultivation and production. Medifarm has harnessed a unique set of medical, agricultural & international business relationships that will enable the company to become the industry leader and bring the best education and medical cannabis treatments to Australian doctors and patients.
Brian White - Chief Research Scientist at Botanical Technologies
A biologist and cannabis researcher, Brian will talk about cannabis genetics and research.

Rhys Cohen - Cann10 Australia
Rhys is a political economist, industry expert and educator. Since leading the team behind the first Australian medicinal cannabis industry White Paper, he has consulted on a variety of commercial projects and is now the Program Director at Cann10 Australia which will be running the country's first comprehensive medicinal cannabis education program later this year. Rhys will be discussing the emergence of the Australian industry as well as current global trends in legal cannabis markets.
Seminar may qualify for Continuing Education (CE/CPD) points and includes an optional 5 question multiple choice test.
CONTACT DETAILS: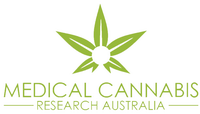 Medical Cannabis Research Australia
www.mcra.org,au
info@mcra.org,au
08 9388 0810
A not for profit dedicated to lobbying, education and research in medicinal cannabis