MELBOURNE - Medical Cannabis for Health Professionals
Medicinal cannabis was legalised in Australia in November 2016. The global legal cannabis market is expected to grow to over US$20 billion by 2020.
Come and learn about the latest trends and scientific research in this exciting new field from a range of experts.
DATE AND TIME:
Tuesday 16 May 2017
7pm - 9pm
LOCATION:
AMREP Lecture Theature
Alfred Medical Research and Education Precinct
Ground floor Alfred Hospital 
55 Commercial Road, Melbourne
SPEAKERS INCLUDE:
Paul Mavor - Health House International
Paul is a pharmacist who has been researching the potential of medicinal cannabis as a treatment for several years. His company was granted the first medicinal cannabis import license in Australia and he is currently distributing medicinal cannabis products to eligible patients. Paul brings a wealth of knowledge from his hands-on research in the U.S., Canada and Israel.
Peter Crock - Cann Group
Peter is an experienced public company senior manager with deep experience in marketing and technology development. Since being appointed CEO of Cann Group in May 2016, Peter has negotiated key collaborations and technology partnerships with a number of organisations and played an instrumental role in helping the company secure the first regulatory licences for both medicinal cannabis research and cultivation to be issued under Australia's new regulatory system.
.
Leah Bisiani - GreenC Medical, Uplifting Dementia
Leah is a highly skilled RN.1/Dementia Consultant/MHlthSc, with over 30 years' experience in the aged care sector. She will discuss current practices of pain management within this sector in Australia, exploring scope for the potential positive and significant impact based on the utilization of medicinal cannabinoids as an alternative to current ineffective pain management regimes.
Prof Ian Brighthope - Nutrition Care Pharmaceuticals Pty. Ltd.
Australian doctor with an interest in medical cannabis as a treatment option. Founding president of the Australian College of Nutritional and Environmental Medicine in 1982 and founder of Nutrition Care Pharmaceuticals Pty. Ltd., a TGA licensed manufacturer of Complementary and Herbal Medicines that has developed markets in China, SE Asia and India. Has a sound appreciation of the scientific basis of herbal medicines, their cultivation, breeding, composition, extraction, GMP manufacturing to PICS standards and their clinical use. Interested in the development of the Cannabis industry in Australia from plant to patient, with a particular emphasis on its responsible prescription. Will present the evidence of its benefits from an experiential perspective in cancer patient care, pain management, treatment of addictions and inflammatory disorders.
Rhys Cohen - Cann10 Australia
Rhys is a political economist, industry expert and educator. Since leading the team behind the first Australian medicinal cannabis industry White Paper, he has consulted on a variety of commercial projects and is now the Program Director at Cann10 Australia which will be running the country's first comprehensive medicinal cannabis education program later this year. Rhys will be discussing the emergence of the Australian industry as well as current global trends in legal cannabis markets.
Seminar may qualify for Continuing Education (CE/CPD) points and includes an optional 5 question multiple choice test.
CONTACT DETAILS: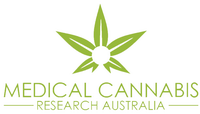 Medical Cannabis Research Australia
www.mcra.org,au
info@mcra.org,au
08 9388 0810
A not for profit dedicated to lobbying, education and research in medicinal cannabis
This event is currently closed and no contact details are available