2017 CVI Solo and Duo Spectator Tickets - Besen Centre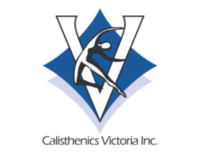 2017 CVI Solo and Duo Audience Tickets - Besen Centre
Please ensure you read the important information below
Venues
The CVI State Championships will be running across two venue in 2017
Besen Centre, Station Street, Burwood
Please refer to your ticket for venue details
For a copy of the competition schedule click here
4 Session Passes
If you are wishing to purchase a 4 Session Pass, simply purchase online and present at the ticket box at your first session. You will receive a pass for the remainder 3 sessions. You DO Not need to purchase online for the remainder three sessions, just present your pass at the ticket box. 4 Session passes are valid for all sessions at all theatres.
For any ticketing enquiries
CVI Office
9562 6011
admin@calisthenics.asn.au 
.