Shamanic Initiation Day Perth - 17th of September 2017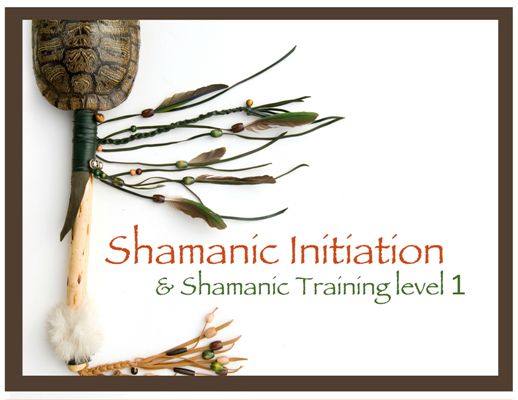 The shamanic path is ancient. In its purest form, shamanism creates a bridge between the physical world and the spiritual dimension for healing, divination and transformation. During this powerful one day course, you will step into the medicine wheel where you will be physically initiated into the elements of earth, air, fire and water. You will also meet your spirit guides who love you unconditionally, and can powerfully support your spiritual growth and healing ability. By forming a relationship with them, you can deepen your connection to your authentic self and the sacredness of life.
To book just click on the link at the top right of the screen. You can register interest for free, put a deposit down to secure your spot or pay in full. 
To view a video outlining what shamanism is all about and how it is taught through the school (of course from One Tribe's perspective) visit: https://youtu.be/q03HwHQ6huE
To view a video outlining the pathway of the different levels of training at One Tribe, which also includes feedback from students and how it has affected their lives visit: https://youtu.be/KvuvpN7FEJ8.
To view a One Tribe shamanic initiation event held in San Francisco click on the link below. Please note this was to 150 people whereas this initiation day is limited to a maximum of 30 to allow for more focused one on one time. However it will give you a feel for the energy of the day

 

http://youtu.be/B2emPitWQfA
. 
Shamanic Training Level 1 
For those who want to learn more, the Shamanic Initiation is followed by Shamanic Training Level 1. This is a three month training course taking an in-depth look into some of the core techniques and skills used in shamanic healing. These include Animal Medicine, Past Lives, Sacred Ceremony, Soul Retrieval, Communing with Nature and a Sweat Lodge Ceremony. Shamanic healing is powerful, and one of the best ways to learn it is to experience the processes firsthand. During this three month journey you will dive into these techniques and into yourself, uncovering hidden talents as well as transforming and healing your life. Expect to change, heal and grow on this sacred journey of discovery and transformation. Level 1 costs $550 and we allow payments plans to be completed by the end of the three month course. Level 1 will start on Sunday 1st of October 2017 and is held in the Fremantle area. 
Animal Medicine - Sunday 1st of October 2-6pm

Past Lives - Saturday 21st of October 2-6pm

Sacred Ceremony - Sunday 29th of October 2-6pm

Soul Retrieval  - Sunday 26th of November 2-6pm

Communing with Nature (at a National Park) - Sunday 3rd of December 11am-4pm

Sweat Lodge Ceremony - Sunday 17th of December 6pm til late
After Shamanic Training Level 1 
One Tribe has a fully accredited 18 month to 2 year program (divided into levels so you can do as much or little as you feel drawn). We are committed to sharing the path of shamanism and are supporting all those who want to learn this ancient path in a series of courses, workshops and retreats designed to give you all you need on this ancient path of love and light. One Tribe take people from novices to practicing shamanic healers. In 2017, Shamanic Training Level 1, 2, 3 a Practioner Training level as well as a new Level 5 class are being offered. The first 3 levels present the core materials - Practitioner Training and Level 5 are for those who want to dive a lot deeper. The vast majority of those who start the training continue to complete the first three levels where a deep bond is made between those in the class and us as well. We hope you can join our growing family.
COST:  $220 ($100 deposit to secure your place)
DATE: 17th September 2017 9:30am to 5pm
LOCATION: Beacon Yoga Centre Cnr South St and Field St Beaconsfield
APPLICATION INFORMATION FORM - must be additionally be filled in and submitted prior to the Initiation day. You receive the application form when you book in which you can do on the top right of this screen.  A link to this application form is also here for convenience only but all the information is emailed out to you when you book. Application form is HERE
For more details email One Tribe at info@onetribehealing.com.au and don't hesitate to call Mark on 0410 524 281 to find out more.
This event is currently closed and no contact details are available