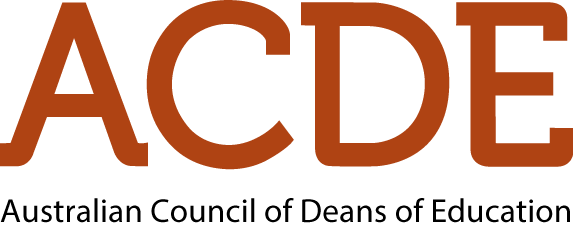 9.00am to 3.00pm, Friday, 16 June 2017
Morning session: Address by Federal Minister for Education and training, Senator The Hon Simon Birmingham.
Afternoon session: A forum on Initial Teacher Education Selection.
Additionally on Thursday 15 June 2017, there will be:
a cADRE face to face meeting, 10.00am to 3.30pm, and 
a NADLATE face to face meeting, 12.00pm to approximately 4.30pm.
Parkroyal Melbourne Airport Hotel,
Arrival Drive,
Tullamarine VIC 3045

Please note: Accommodation is to be booked separately, please make your own arrangements.
Tracey Langron
Ph: 02 6162 4480
Email: administration@acde.edu.au