M-POWER : Time to Step Up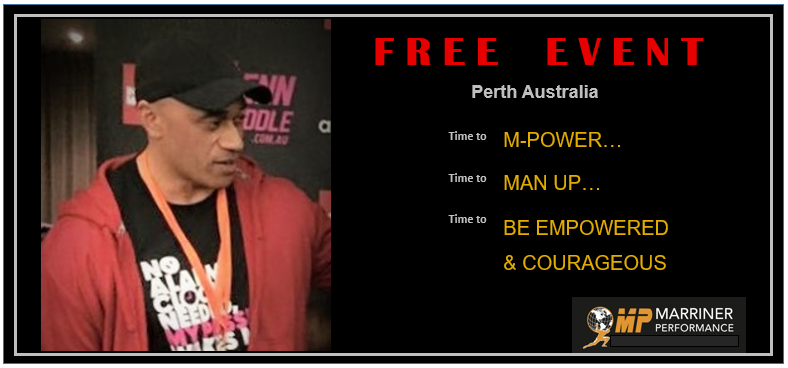 Are you a man who wants to step up and play a bigger game in life? Have you been hiding and suppressing and wondering where you fit in the 21st century? This M-POWER event is for you!
Motivational and Empowerment Coach, Danny Marriner, student of and mentored by some of the great teachers in personal development including Wayne Dyer, Eric Thomas, John Demartini and Henare O'Brien is promoting his M-POWER event for all men who are ready to own their strong, courageous selves and step up to play a bigger game in life.
Get ready to witness and learn how to get back your strong warrior and courageous Alpha spirit, which all males possess.
- If you like sitting back on the fence watching others play a bigger game in life, this is not for you.
- If you think you have all the answers in life, stay at home.
But if you're ready to step forward and play it big for you and the people in your life, we'd love to see you there!
"I am here to help and encourage you to step up for yourself, your family, your friends.  When you do this, you will encourage and inspire not only yourself, but those around you.
When you're empowered, you create more opportunities and you become a magnet to which people are drawn and attracted to..." - Danny Marriner
Location
Vivacious Living Centre
9a Riseley Square, (off Riseley Street), Applecross, WA 6153
This event is currently closed and no contact details are available