Event Waitlist
Your name has been added to the wait list for this event. The event organiser will contact you through your email address once there are available seats / slots.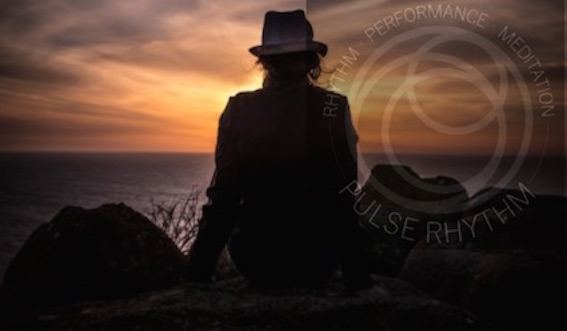 Pulse Rhythm Events presents
TaKeTiNa Rhythm Process
rhythm for evolution

The authentic self through rhythm..
DO WHO YOU ARE... 
Authenticity can lead to better coping strategies, a stronger sense of self-worth, more confidence, and a higher likelihood to follow through on goals.Being yourself seems self-explanatory: just wake up and do what you want to do, without following the crowds, without fear of judgment. We tend to stifle our authentic selves to fit in without even realizing it. And doing so suppresses our creativity, ingenuity, and self-awareness. So what is this state or place? How can we allow it to become our default state in our daily lives and how does going beyond dualism teach us to reach this place? Join Tania Bosak Senior TaKeTiNa teacher on a journey through rhythm to the authentic self...
2 Day Weekend Intensive
Melbourne September 16th & 17th Footscray 
with Senior TaKeTiNa teacher Tania Bosak and Co-Leader Michael Kokinos
WHAT IS TaKeTiNa?
TaKeTiNa is pure rhythm and meditation, a profoundly transformational and unique process.
It requires no musical experience and is an extremely playful and joyous way of entering into the
archetypal foundations of rhythms that exist in all music. Complex poly-rhythms and cross rhythms
form the basis of the process as it utilises the body by stepping, clapping and singing to generate a
complex and rich rhythmic choir which leads participants into states of relaxation, inner presence
and awareness. The process presents opportunities for fun, spontaneity, self-observation, musical
expression, reflection and time to rest.This "one evening and two day" format allows participants
time to integrate that which has been stimulated and sink deeper into relaxation, thus expanding
the possibilities of a deeper awareness of one's musical and human potential.
About The Leaders
Tania Bosak is a TaKeTiNa teacher and teacher trainer. She has worked for more than 18 years with
TaKeTiNa as a musician, actor, composer and diverse music and performance teacher and trainer.
She also actively assists and teaches in collaboration with the founder of TaKeTiNa Reinhard Flatischler.
Tania will be assisted by TaKeTiNa teacher Michael Kokinos.
Michael Kokinos is a physiotherapist and has also worked for over 12 years with NT
Indigenous community organisations. He is the founder of Blue Sky Therapies, a clinic
that has a unique holistic approach which recognises the whole person. He combines
his background as a studio musician with a deep knowledge of rhythmic intelligence
in somatic health and healing. 
Dates 
Sat 16th 10.30am-6.00pm & Sun 17th 10.30am-4.30pm
Venue
The Body Voice Centre Footscray 
50 Wolverhampton Street, Footscray.
Cost  $230 limited deal until sold out  
$290 full, $260 concession card holder
Contact Details: info@bosak.com.au
For more about Tania Bosak and Pulse Rhythm please visit www.pulserhythm.com.au
This event is currently closed and no contact details are available