MARINE RESCUE NSW UNCOVERED!
The guest speaker at Sydney Rotary Club on Tuesday 23 May will be James Glissan ESM QC, the Chair of Marine Rescue NSW.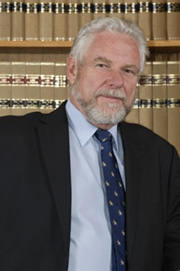 James Glissan was pivotal to the establishment of this relatively new emergency service. He joined the Botany Bay flotilla of the Australian Volunteer Coast Guard Association (AVCGA) in May 2008. Marine Rescue NSW has since brought together members from the AVCGA, the Royal Volunteer Coastal Patrol and Volunteer Rescue Association marine fleet into one service.
The State Government appointed James to the Facilitation Group to guide the transition process to a single rescue organisation. His professional expertise helped ensure MRNSW was established on secure legal, governance and financial foundations.
James was admitted to practice as a Barrister in NSW and the High Court of Australia in 1971 and appointed Public Defender for NSW (1981-1985). He was appointed Queen's Counsel in 1985, Acting NSW District Court Judge (1989-91) and Arbitrator of the Supreme Court of NSW (1992-1998) and is an Adjunct Professor of Law – School of Advocacy – University of Canberra.
As a Director of Marine Rescue NSW, James Glissan ensures the organisation is fully functional, properly funded and independent, while satisfying community needs and the service delivery model.
Venue
Castlereagh Hotel
169 Castlereagh Hotel
Sydney, NSW 2000
Contact Details:
Tony Benner
Rotary Club of Sydney
Tel. 0407 366 140