Ondru's Voice Through Art Fundraising Dinner:
LAST DAYS BOOK NOW!!


TO MARK WORLD REFUGEE DAY JUNE 20 2017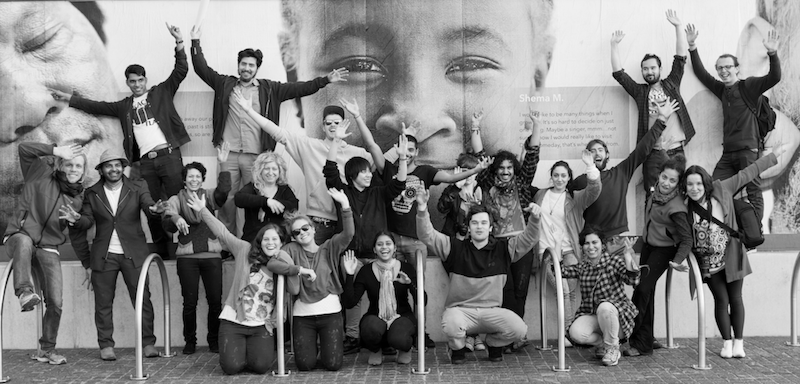 OUR PURPOSE
Ondru (Tamil) n. one, equality; v. become one with. Ondru means the place where people and ideas come together and where diversity unites.
Our purpose is to provoke thought and evoke change through art.
Ondru was founded with an intention to make people feel and think, as a voice to express many of our human conditions in a unique manner through art and literature, and with the desire to inspire positive social change.
Founded in June 2009 in a backyard in North Richmond, Melbourne, Ondru was formally launched in October 2010. Our first art project was realised in May 2011. Since then we have completed a range of potent, beautiful projects - in a range of art forms.
Our flagship project is 'Voiceless Journeys' -  a series of 101 black and white photographic portratis of asylum seekers, refugees and immigrants. First displayed on the exterior of public buildings - educational institutions, community centres etc - now the photos have been published in a beautiful book. Our next iteration of this project will be the projection of these portraits.
For more information about Ondru: http://www.ondru.org/about/us
ONDRU'S VOICE THROUGH ART FUNDRAISING DINNER
 
Ondru's Dinner is a chance to:
     * Show solidarity with refugees and asylum seekers around the world
     * Discover more about an exciting organisation that is committed to combining the power and beauty of the Arts with the much-needed impetus of positive Social Change
     * Learn about the inspirational work of a young Australian
     * Support Ondru's work 
     * Have a delicious meal with like-minded others
OUR SPEAKER: KHADIJA GBLA
Young Sth Australian of the Year 2011, Australian African Woman of the Year 2011, Founder No Genital Mutilation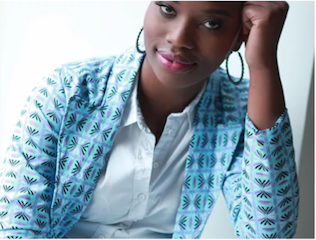 Khadija Gbla was born in Sierra Leone, spent her youth in Gambia, and as a teenager put down roots in Australia. She uses her cross-cultural heritage to promote understanding in both directions.
Khadija Gbla was just 3-years-old when the war broke out in her country, Sierra Leone. While her family initially escaped to Gambia, 10 years later they attained refugee status and resettled in Adelaide, Australia. The transition was complex—Khadija experienced racism, illness and depression—but threw herself into her education. She discovered that she had a unique talent: the ability to translate across two very different cultures.
For more information about Khadija: http://www.khadijagbla.com.au
THE DINNER
$125 per head for a delicious four course Middle Eastern banquet with wine/soft drink
An art auction featuring a stunning painting by Katherine Boland http://www.katherineboland.com/
After dinner speaker
Please let us know by email if you have any dietary requirements
Tickets are limited so please book early. Let us know if you'd like to book a table for friends and/or colleagues.
Time, place and Location
7 pm Tuesday June 20, 2017
RUMI RESTAURANT
116 LYGON ST EAST BRUNSWICK 3057
This event is currently closed and no contact details are available