RWA's OWL: How to Sell More Books with Email Marketing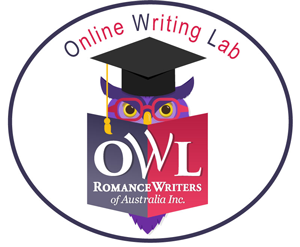 How to Sell More Books with Email Marketing
Whether you are traditionally published or self-published, there's one challenge common to both: selling more books. With email marketing, not only do you (not your publisher!) have control of your list, but it's cost effective (one of the cheapest forms of marketing around) and with a little help, easy to do. Expect to learn how to set up your own email e-newsletter using the free email tool, Mailchimp. I'll also show you how I've grown my list, give you ideas on how to grow your list, show you how to create engaging content and how to set up all the technical stuff. Get 100% control of your readership and learn how to use email marketing effectively.
Lana Pecherczyk is your friendly neighbourhood RWA webmistress and VP extraordinaire. She also has fifteen years experience in marketing, web & graphic design. When she's not writing romantic comedies, she does the marketing for a bookstore, volunteers, is a tee-ball coach and mother to two little firecrackers.
She blogs at Authorzoo.com.au, and you can find her on Facebook, Twitter, Instagram and Pinterest.  For latest news and writing tips, sign up to her email newsletter at http://eepurl.com/5rb9P.
Course Dates: 3rd July - 30th July 2017
Cost: RWA-Member – $30.00 Non RWA-Member – $80.00
*Please note, there is a $0.30 Trybooking fee at checkout.
Starts: 3rd July 2017
Ends: 30th July 2017
Venue
RWA's OWL Courses
PO Box H120
Hurlstone Park, NSW 2193
Contact Details:
Pauline Johnston
OWL Registrar
owlsregistrar@romanceaustralia.com
SaveSave
This event is currently closed and no contact details are available