Jumptown Swing cordially invites you to attend Canberräng from the 3rd to the 6th of August 2017 for an around the world adventure which will dazzle you with the delights of swinging across the seven seas! Canberräng is Canberra's Festival of Swing, one of Australia's longest running and most loved lindy exchanges.
Over 30 hours of social dancing including late nights with blues and lindy rooms, eight incredible live bands, Australia's best DJs, stunning venues and wonderful lindy hoppers from near and far all contribute to making this a truly spectacular weekend! This will be a once-in-a-lifetime chance to enjoy an incredible live music lineup comprised of Jessie Gordon (Perth), Sara Jeanne and the City Gents (Sydney), 5th Avenue (Canberra), Jonno Zilber (Mackay), Sean Loughran (Melbourne), the CBR Big Band (Canberra), Michael McQuaid (Melbourne) and the Dan McLean Hot Six (Canberra).
We look forward to sharing the pleasure of your company as we revisit the heyday of the Orient Express and we dance our way around the globe. Get ready to pack your dancing shoes and collect your first class tickets for this hugely popular four day lindy exchange!
Venues
We will be dancing at ten great Canberra venues including:
Shine Dome

Albert Hall

National Film and Sound Archive

Canberra Museum and Gallery

Lake George Winery

Old Bus Depot Markets
                                           ...and more!
Pass and Ticket Pricing
Please see the registration page on the Canberräng website for full information on the pass and ticket options, what's included, and our cancellation policy. The early bird discount is automatically applied to Gold Passes from now until midnight 3rd July 2017.
Complete festival pass for every event over the full four days:
Gold Pass

and T-Shirt Package Early Bird Price: $195 (full

price after 3 July will be $215)

Gold Pass Early Bird price: $180 (full price after 3 July will be $200)
Individual event tickets:
Friday night 'London Calling' at the Albert Hall: $45
Saturday night 'Venetian Masquarade' Ball at the National Film and Sound Archive: $45
Sunday 'Ooh La La' at the Lake George Winery: $40
Bus Ticket for the Winery (not included in any other pass or ticket type): $5
Cancellation Policy:
Cancellations up to and including 15 July 2017 will incur the following fees:
Gold Pass: $15
Friday Night Ball: $5
Saturday Night Ball: $5
Cancellations after 15 July 2017 will incur the following fees:
Gold Pass: $30
Friday Night Ball: $10
Saturday Night Ball: $10
If, for any reason, you don't attend the event and no prior notice is given, you will forfeit the full pass or ticket price.
Merchandise
This year we are proud to present a stunning unisex two tone t-shirt in grey and black with our amazing Canberräng 2017 design. It is 200 gsm 100% cotton and will definitely stay comfortable while you dance the hours away!  Orders for t-shirts have now closed.
We also have a limited edition high quality stainless steel 560mL water bottle engraved with the Jumptown Swing logo and the immortal line: It don't mean a thing if it ain't got that swing. Quench your thirst in true swing dancing style!
Both of these items are perfect for the savvy and stylish dancer and our merchandise always sells out fast so order now to avoid disappointment.
T-shirt: $30
Water bottles: $12
T-shirt sizing (chest):
XS 49.5cm

S 52cm

M 55cm

L

58cm

XL 61cm

XXL 64

cm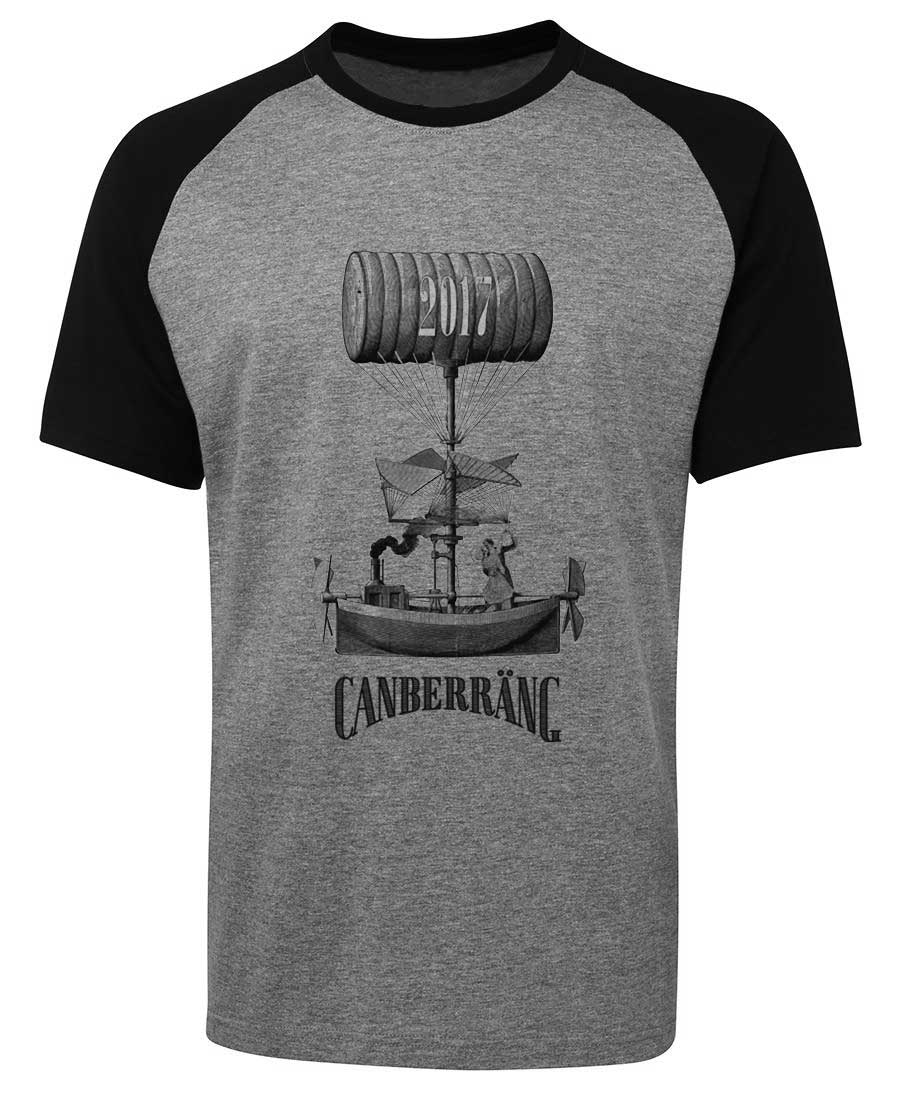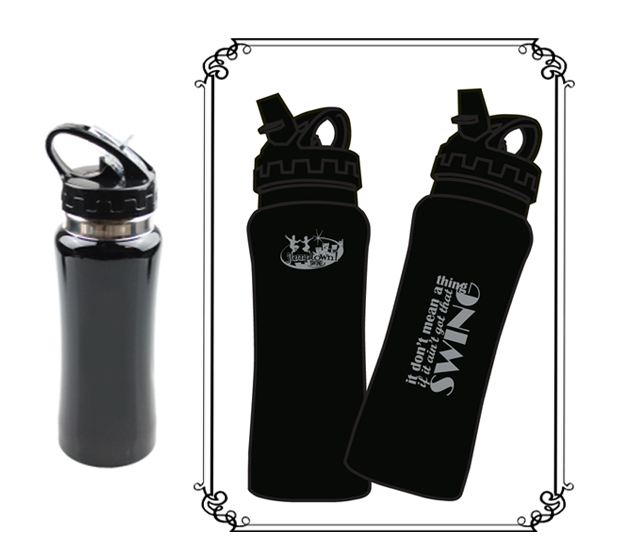 Discount rebates
If you wish to receive your DJ or long distance discount (for dancers from WA, NT, Tasmania or overseas) at the time of registration, email canberrang@canberrang.org and we will get back to you as soon as possible with the discount code to use in TryBooking. This will enable you to pay the discounted amount when you register.
If you don't obtain a code before you register and you pay full price online, just get in touch with us and we will credit you the rebate amount you're entitled to after the event.
For volunteers, just select the option as you purchase your ticket - and thank you! If you select the Key or Late Night Volunteer option, you will be entitled to a $40 rebate which will be refunded to your credit card after the event.
Contact Details
- Proudly brought to you by Jumptown Swing! -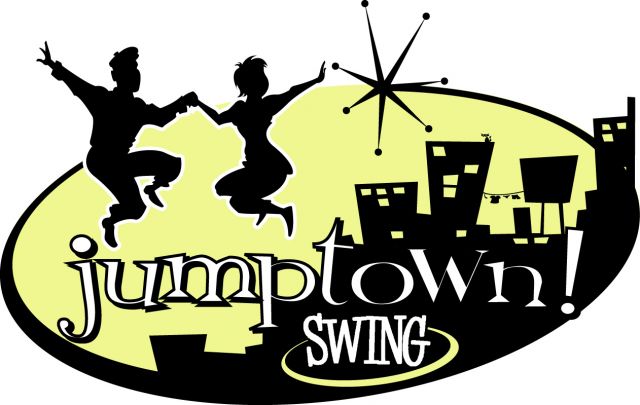 This event is currently closed and no contact details are available