MLC Masterclass - July 11-14, 2017.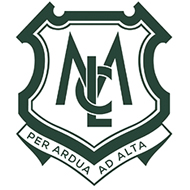 MLC Masterclass - July School Holiday Programme
Welcome to MLC Masterclass.
Some Vacancies remain for our July Programme.  
Please proceed with your enrolment through Trybooking and a welcome letter will be sent to you on Monday 10 July prior to the Masterclasses commencing the following day. 
Thank you so much for your booking and we look forward to lots of school holiday fun.
For Girls and Boys 8 Years and Over 
Choose from our 4 Day Programmes or our Flexible Mix It Up Options
Tuesday 11 July to Friday 14 July 2017 9am-5pm. 
MLC Masterclass 4 Day Programmes
$360 for full programme 
Minecraft meets Mindstorms (Lego Robotics) -

Explore incredible possibilities with the latest in Lego Robotic Technology and  in the afternoon collaborate with new friends to explore the world of Minecraft. 
Next Level Movie Making - 
(

Suitable for students 12 years and above

)
Jessica Addy returns to deliver an advanced filmmaking Masterclass designed for those with a developed knowledge. Students will create a 5 to 10 minute short film that explores ideas of importance in their lives. An I-Pad is required for this Masterclass
Crazy About Dance? (No previous dance experience necessary)
Crazy Times, a collaboration between Sydney Dance Company and Co3 Australia provides this incredible opportunity for students to leap into a combination of contemporary dance, hip hop, pop n lock and break-dancing with professional dancers, Zoe Wozniak and Mitch Harvey. Students will create and perform their own version of Crazy Times, build their own set and share creativity with new friends.
MLC Masterclass Mix It Up 
The options are endless - Two or Four days of the one topic or design your own Masterclass by selecting the topic and number of days that suit you.
Science $100 per day- Cooking $115 per day including ingredients- Art $200 two day class including materials
Masterchef with Brendan Murphy – Chef Explorer (Suitable for participants 10 years and above) (SOLD OUT)
Brendan, an international Chef for over 20 years and cookery teacher for the last 15 years has chosen to take his Masterclass participants to France, Spain and Asia as well as provide some delicious winter warmers. Brendan can't wait to share his knowledge and worldly stories as he encourages students to create unique dishes and learn international techniques.
Stars, Sound and Skyscrapers - Science Spectacular
After the success of our April Science Masterclass we are delighted to explore four new scientific wonders. The energy of heat and sound, the best of biology, plunge into planets and prove it certainly is rocket science, and finally we call all budding engineers to bring science to the world around us. The challenge, should it be accepted, includes rafts, skyscrapers, catapult capers, and whirly birds.
Masterpieces Art
Visual artist, Leigh Claessen has been represented locally and internationally and her art workshops are highly regarded. Students are encouraged to extend their understanding of the visual elements using different mediums, materials and varying techniques. Step into the colour filled shoes of an artist for two, 2 day programmes.
To view the terms and conditions of enrolment and for more specific information on the daily programmes for "Masterclass Mix It Up" please visit www.mlc.wa.edu.au/learning/masterclasses.
A 10% discount applies to all past MLC Masterclass participants and "friends of MLC" (Collegians, Parents, Staff, Registered Future Families)  please contact the event organiser below for the Trybooking code.  
VENUE: Methodist Ladies' College
 CONTACT DETAILS: Cath Woodley - MLC Masterclass Co-ordinator.
Email masterclass@mlc.wa.edu.au.    Ph 9383 8856.   
This event is currently closed and no contact details are available