CBD Cine Bar - SEED THE UNTOLD STORY.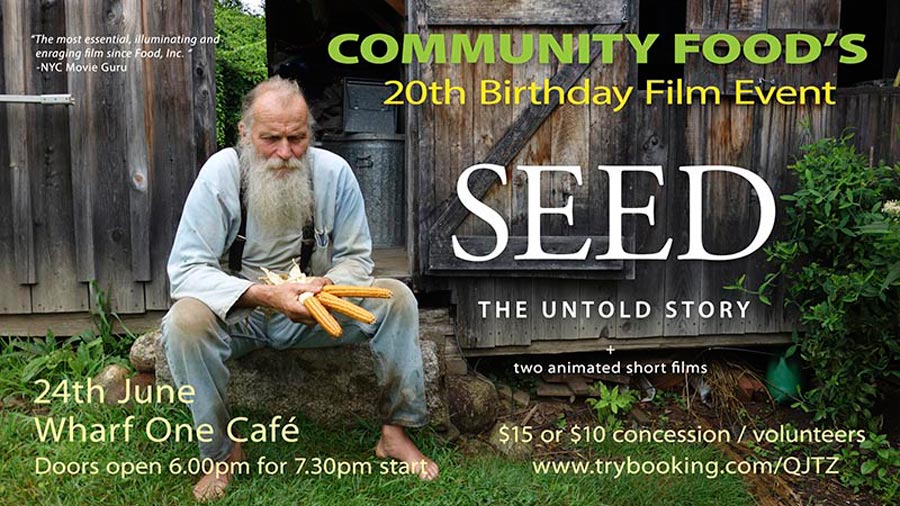 Celebrate Cairns Community Foods 20th birthday with this special screening.
SEED: The Untold Story follows passionate seed keepers protecting our 12,000 year-old food legacy. As biotech chemical companies control the majority of our seeds, farmers, scientists, lawyers, and indigenous seed keepers fight a David and Goliath battle to defend the future of our food. SEED features Vandana Shiva, Dr. Jane Goodall, Andrew Kimbrell, Winona Laduke and Raj Patel.
Location
WHARF ONE CINE BAR
Wharf One Cafe, Wharf St, Cairns, Qld 4870
This event is currently closed and no contact details are available