Outreach, philanthropy & the quest for equity in global hlth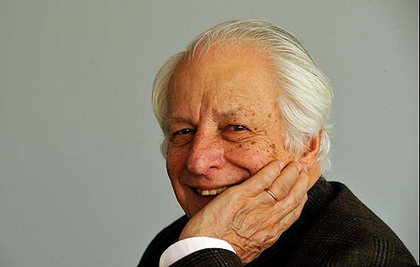 Outreach, philanthropy and the quest for equity in global health
The story of the progress in global health is an outstanding example of "glass half-full; glass half-empty". On the one hand, the objective health statistics such as life expectancy, deaths in children under 5, maternal mortality and incidence of various diseases still show a shameful discrepancy between rich and poor countries. On the other hand, there is clear evidence that the gap is closing.
Philanthropy has played a major role here and there are outstanding public-private partnerships, such as the GAVI Alliance, the Global Fund to Fight AIDS, TB and Malaria or the Global Poliomyelitis Eradication Campaign. The lecture will cover the highlights of these and other programmes, with special reference to the role of the Bill and Melinda Gates Foundation. It will also traverse a changing landscape in which the burden of communicable diseases is gradually receding and the threat of diseases of affluence such as hypertension, obesity and diabetes is emerging. The health systems of the developing countries are not yet geared to respond. Progress in health is also seen within the wider context of poverty relief generally. Together with education, such progress can form part of a virtuous circle and the key to a successful outcome is a genuine and generous involvement of the leaders of the developing countries themselves. The next 20 years will be decisive.
Sir Gustav Nossal was born in Bad Ischl, Austria, in 1931, and came to Australia with his family in 1939. He studied Medicine at The University of Sydney and, after two years' residency at Royal Prince Alfred Hospital, moved to Melbourne to work at The Walter and Eliza Hall Institute of Medical Research, where he has spent most of his research career in immunology. He has written seven books and over 530 scientific articles in this and related fields. Nossall has served as President of the Australian Academy of Science, President of the International Union of Immunological Societies, Chairman of the Victorian Health Promotion Foundation, Chairman of the committee overseeing the Global Programme for Vaccines and Immunization of the World Health Organization, Chairman of the Strategic Advisory Council of the Bill and Melinda Gates Foundation's Children's Vaccine Program and Deputy Chairman of the Council for Aboriginal Reconciliation. He was knighted in 1977, made a Companion of the Order of Australia in 1989 and has received numerous honours from 16 countries. In 2000 he was appointed Australian of the Year. He is currently Professor Emeritus, Department of Pathology, The University of Melbourne and a Principal of Foursight Associates Pty Ltd.
The Oratory
Newman College, The University of Melbourne
8887 Swanston Street
Parkville, Victoria 3052
Kathy Kilmartin
Email: outreach@snac.unimelb.edu.au
Phone: (03) 9342 1614
This event is currently closed and no contact details are available