'Menzies: The Forgotten Speeches' MELB Launch - 28 June 2017

Launch by The Hon Josh Frydenberg MP of "Menzies: The Forgotten Speeches"  
Edited by MRC's Research Fellow, Dr David Furse-Roberts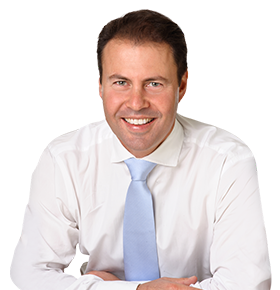 The Menzies Research Centre is pleased to announce the launch of our latest publication, 'Menzies: The Forgotten Speeches'. We will be joined by
The Hon Josh Frydenberg MP
, Minister for the Environment and Energy and Member for Kooyong, who will launch this high quality publication in Melbourne. 
An introduction: Few politicians captivated an audience quite like Bob Menzies. His passion, intellect and humour speak as clearly from the printed page as when delivered from a platform. Yet remarkably, his many brilliant speeches have been largely forgotten, preserved only in original typewritten manuscript hidden in the vaults. The selection brought back to life in this volume will entertain, challenge and inspire in equal measure.
Date
Wednesday 28 June 2017
Time
4.00pm - 5:30pm
Cost
Complimentary but registrations are essential. Please only register ONE guest at a time. 
Venue
Liberal Party Room - Parliament of Victoria
Spring Street, Melbourne 
Please bring photo ID and allow sufficient time for registration. 
Ticket Bookings
Please register by Friday 23 June 2017   
Contact
For further enquiries please contact Michelle Ko or Kay Gilchrist at events@menziesrc.org or (02) 6273 5608