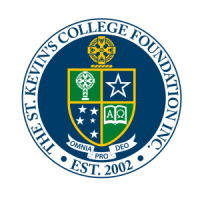 ST KEVIN'S COLLEGE FOUNDATION
2017 BUSINESS BREAKFAST
St Kevin's College Foundation invites
all members of the St Kevin's College community
to join us for a dynamic discussion
led by CEO of The Reject Shop, Ross Sudano, and Director of Sass Clothing, Sandy Cameron.
A RETAIL APOCALYPSE 
The retail landscape is rapidly changing with stagnant wage growth,  
the proliferation of online shopping and the impact of new international players like 
Amazon forcing Australian businesses to restructure their operations.  
What other challenges are facing retailers and how are they reacting?  
 

Date

Wednesday, 16 August 2017

Venue
RACV Club
501 Bourke Street, Melbourne
Time

7.00am

Tickets

Single tickets are priced at $75.00.
Corporate tables are available for $1,000 and include

10 tickets

table signage

room signage

a mention from the podium *

 

RSVP

11.00pm, Friday, 4 August

 
 
 

 *Should you wish to be a Corporate Partner please purchase your table of 10 here

then contact Sarah Reynolds at reply@stkevins.vic.edu.au

to make arrangements for the prior delivery of corporate materials and signage to be used on the day
 

Contact Details:
Should you have any queries, please contact Sarah Reynolds at reply@stkevins.vic.edu.au or 03 9832 4912
 

 

 

 
This event is currently closed and no contact details are available