Gypsy Fire - 20th Anniversary Concert- Castlemaine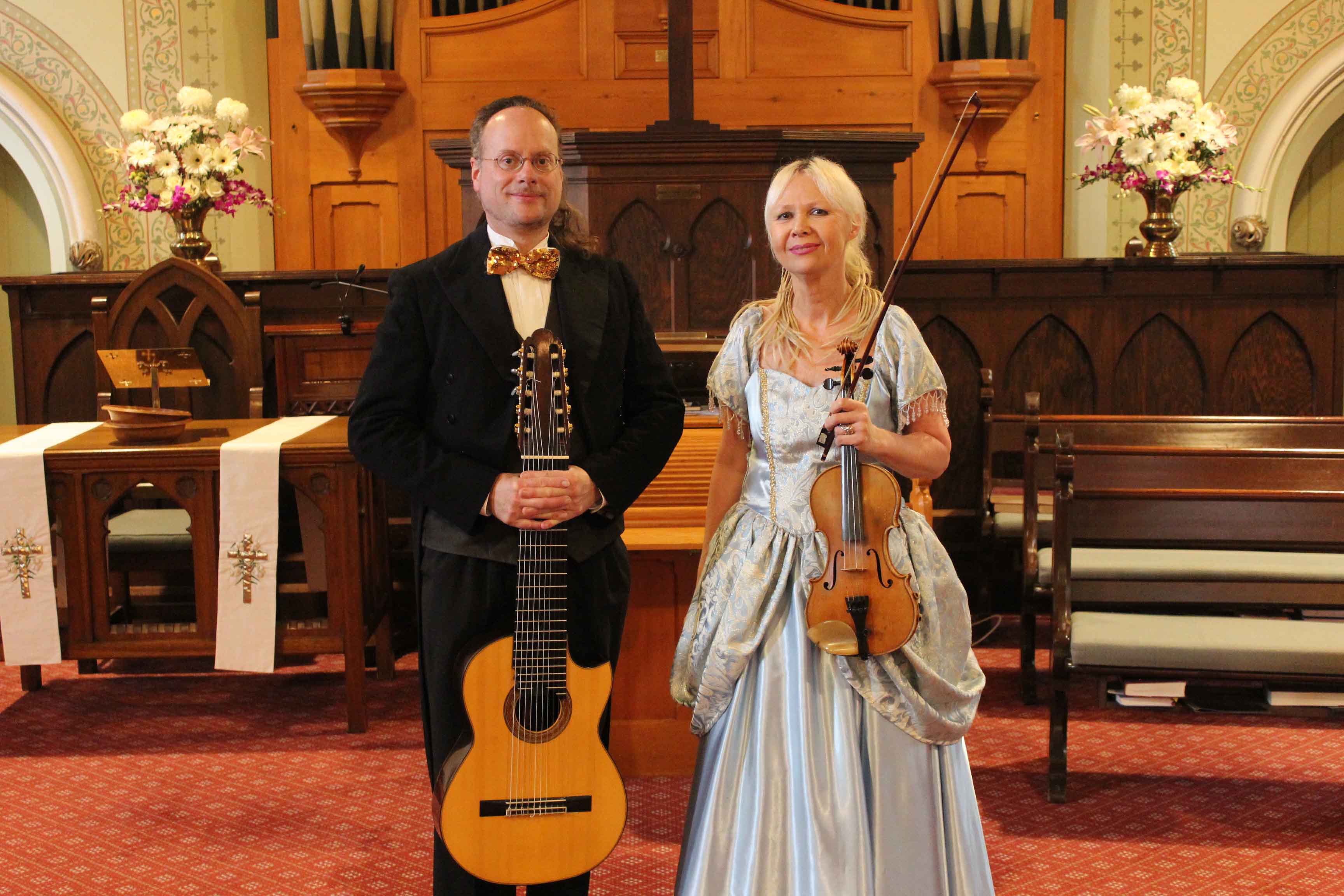 Join 10-string Spanish classical guitarist, Matthew Fagan and Violinist Romana Geermans for a 20th Birthday Celebration concert of the group Gypsy Fire and the recording Indigo Moon.  This will be a truly special program featuring Gypsy Jazz masters from Django Reinhardt to Stephan Grapelli, Matthew Fagan's original Flamenco, Celtic music, O'Carolan's harp and lute music arranged for         ten-string guitar and violin, and music by Vivaldi and Paganini performed with passion, vigour and virtuosity.
Venue
DATE: Friday 28th July, 7.30pm (Doors 7.00pm)
VENUE: Castlemaine Senior Citizens Centre
ADDRESS: Mechanics Lane, Castlemaine, VIC, 3450
next to the next to the Library and Phee Broadway Theatre.
Contact Details:
Kellie 0438 881 985
This event is currently closed and no contact details are available