6 Week Beginner - Learn to Run Course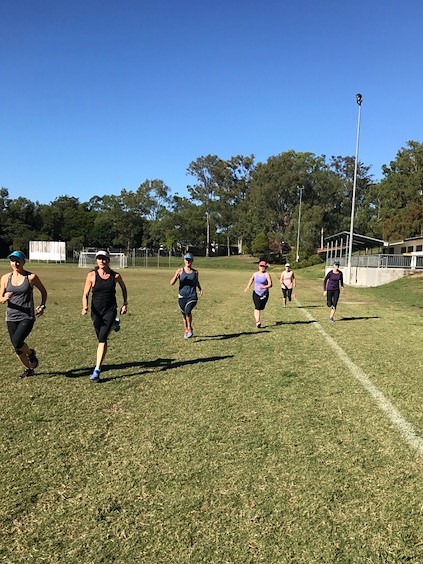 6 WEEK BEGINNER - LEARN TO RUN
COURSE
Starts Wednesday 12th July 2017
***No running experience necessary***
Learn all the basics of running in a comfortable environment.  This course will bring out the fun in running, and get you more relaxed and confident pounding the pavement whether on your own, in a coached group, or with like-minded friends.  Perfect for post-drop off.  Conveniently located close to local schools. 
You will learn:-
•          How to run - running techniques and skills
•          The etiquette of running
•          Breathing and pacing
•          How to self-prepare for running
•          How to run slow (and the benefits) 
By the end of the 6 weeks, you will achieve:-
•          Running skills
•          Increased fitness
•          Success in running non-stop for (at least) 1km
•          On-going support
•          Confidence to continue running - on your own or in a group
All participants will receive a Welcome Runners Goodie Bag and the guarantee of loads of fun!!
PRICE
1 x Adult Runner $159
OR
Bring a Friend (2 people) $250
SESSION DETAILS
Starting 12th July til 23rd August (no session 16th August Ekka Holiday)
Wednesdays 9:00am – 10:00am      Ladies only (perfect for post drop-off)
VENUE
Bowman Park, Simpsons Road, Bardon
Meet carpark off David Avenue, next to clubhouse. 
Close to schools and ample free parking available.
CONTACT THE COACH
If you have any questions or queries, please contact Carmen Low.
Phone - 0413250413
Email - info@carmenlow.com
PLEASE NOTE
To participate in our Beginner - Learn to Run Course, you must be physically able to exercise.  Please see your physician if you are unsure. 
This event is currently closed and no contact details are available