SOLD OUT - The Company + Tin Star at The West End Sessions
Saturday 5th August 2017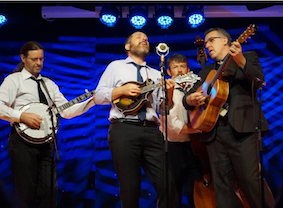 "A masterclass in bluegrass" Sean Sennett, The Australian
"They have the song writing chops to go with the flying fingers... Get in early, this band seems certain to be a hit on the festival circuit." -Noel Mengel, The Courier Mail.
"Fantastic! ... This band is raising the bar for acoustic musicians in Australia." - Hamish Davidson of the Davidson Brothers, 3-time Golden Guitar winner.
Genre-busting, style-defying, marker-staking, bar-raisingly good. I know I am not alone in considering these guys to be the best band in town. Much of the country agrees. Or soon will, if this is their first taste. -Nick Weinert, Brisbane Folk Rag.
Boasting two Australian Bluegrass champions on guitar, fiddle and banjo, THE COMPANY have a passion for high-energy original and traditional acoustic music. The playing and singing is crisp, melodic and soulful. In concert you witness the band's virtuosity but also a wry humour and engaging camaraderie. Highly regarded for their originality, they've appeared at major music festivals around Australia (Port Fairy, Woodford, Tamworth Country Music Festival, Queensland Music Festival, National Folk Festival, Mountain Grass Festival etc) and the UK (Hebridean Celtic Music Festival, Belladrum Music Festival) and have been featured on local ABC radio and ABC Radio National.
The Company includes George Jackson (Fiddle/Banjo), Michael Patrick (Mandolin/Fiddle), Markus Karlsen (Bass) and Jamie Clarke (Guitar).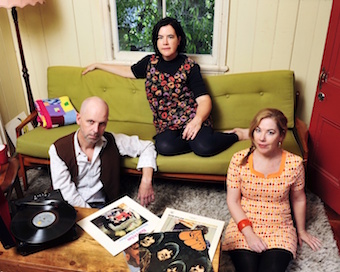 TIN STAR are a Brisbane band melding traditional folk tendencies with a bit of rock and roll and comprises members of The Poachers, Doubting Thomas and Jeremiah. Soaring vocals and sparse but powerful instrumentals present songs with heart, both original and borrowed.
Tin Star have the prerequisite 'folkie' acoustic guitars, fiddle, accordion and three-part heavenly harmonies, but their sweet sound is more reminiscent of the burgeoning folk scene of 60's Greenwich Village. Penny Boys has a pure, unrestrained voice that would make the most jaded of listeners sit up and take notice. However it is the combination of three powerful singer/songwriter/instrumentalists that makes Tin Star unique, a group far greater than the sum of its parts. They are renowned for their nuanced, heart-on-the-sleeve sound that forges an intimate space for a spontaneous, playful and utterly charming live show.
Tin Star will be performing later this year at the Maleny Music Festival and Turning Wave Festival in Yass, NSW.
Saturday 5th August 2017
Doors: 6:30pm
Music 7:00pm-9:30pm
Location
The West End Sessions (inside West End Uniting Church)
cnr Sussex and Vulture Sts, West End, Brisbane, QLD, 4101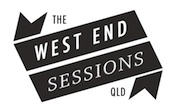 This event is currently closed and no contact details are available