Trauma Center (USA) 20hr Trauma-Sensitive Yoga Workshop - SA
Trauma Center
Trauma-Sensitive Yoga
TC-TSY
20hr Foundational TC-TSY Workshop for Yoga Teachers, Health Professionals & Mental Health Workers  - Adelaide, SA
ADELAIDE, SA
1st-3rd December 2017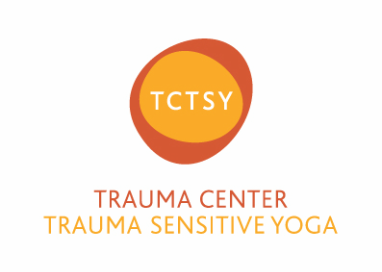 This 20hr, 3 day Trauma Center Trauma-Sensitive Yoga (TC-TSY) Foundational Workshop will introduce you to the core concepts and applications of the highly regarded, evidence based yoga program for adults and youth affected by PTSD, developmental, and/or complex trauma, dissociative disorders and other related emotional and behavioural difficulties, TC-TSY.
This workshop is intended to inspire yoga teachers to make their classes more trauma-informed and to support those working in the mental health field to bring the body into treatment when working with people affected by traumatic stress.
Facilitated by TC-TSY Faculty, licensed trainer and facilitator, Kristen Pringle,(TCTSY-F, TCTSY-T, Senior Yoga Teacher, Mental Health Clinician, Occupational Therapist and Co-founder and Victorian Director of TCTSY Australia), this workshop is part of the the Trauma Center Yoga Program, the ONLY Trauma-Sensitive Yoga Workshops in Australia & New Zealand accredited by the Trauma Center at Justice Research Institute (JRI), Founder and Director Dr Bessel van der Kolk and Director of Yoga Services David Emerson. TC-TSY is the ONLY yoga program to be endorsed in the USA by SAMSHA:NREPP (Substance Abuse and Mental Health Services Administration: National Registry of Evidence-based Programs and Practices: SAMHSA-NREPP) 
In this workshop you will be introduced to:
The latest trauma theories and neurophysiology

Theoretical underpinnings and methodology of the TC-TSY model

The research and evidence base involving  TC-TSY & how TSY evolved into TC-TSY

How to apply TC-TSY principles to your practice and more!
WHEN: 1st, 2nd and 3rd of December, 2017
Friday 1/12/17: 11.45am-5.15pm
Saturday 2/12/17: 11.45am-6.45pm
Sunday 3/12/17: 10am-5.30pm
Morning and afternoon teas provided, lunch is self-catering, please indicate dietary requirements when booking.
WHERE: YUJ Life Yoga Community , 3/373 Glen Osmond Road, Glen Osmond, Adelaide, SA
INVESTMENT: $595 inc GST early bird Full Price, $495 inc GST Concession
$695 from 24/11/2017
Recommended Reading:
David Emerson (2015) Trauma-Sensitive Yoga in Therapy: Bringing the Body into Treatment
Kolk, B., et al., (2014) 'Yoga as an Adjunctive Treatment for Posttraumatic Stress Disorder: A Randomised Controlled Trial' Journal of Clinical Psychiatry 2014: 75(6).
For further information: visit www.themindfulmovementcentre.com.au or  www.tctsyaustralia.com 
For all enquiries: please contact workshop facilitator and organiser Kristen Pringle by email kristenlpringle@gmail.com or phone 0412 647 041.  Please note: If you are experiencing financial hardship that impacts your attendance, please contact Kristen directly to discuss..
Kristen Pringle: TCTSY Training Faculty of the Trauma Center at JRI , TCTSY-F, Registered Senior Yoga Teacher (Yoga Australia), E-RYT-200 & YACEP (Yoga Alliance), Member (IAYT), Senior Occupational Therapist , Senior Mental Health Clinician  
Please Note: This workshop satisfies one of the pre-requesites for applicants of the Trauma Center at JRI's TCTSY Certification for Yoga Teachers and/or Mental Health Career Professionals to be held in Melbourne, Australia; Berlin Germany; Brookline, USA (and live online with the Trauma Center, USA) in September 2017!  
This workshop is solely for professional development and is not intended as an intervention for those who have experienced trauma. Talking about trauma, even in the context of a professional training can be triggering.