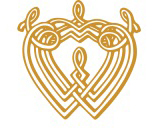 Presented by The Richard Wagner Society (Victoria)
Wagner's Mastersingers - Harmony out of Discord
• Get the most out of Wagner's Mastersingers.
• Heath Lees explains the background and provides the context as he guides you through each act of the opera.
• In his inimitable style, through piano, video and images, Heath Lees brings the opera to life so that you get to know its musical motives in advance and can grasp how 'masterfully' Wagner's music tells the story of the Mastersingers.
• The Richard Wagner Society thanks Opera Australia and Renaissance Tours for their support.
Location
St Johns Southgate
20 City Road, Southbank  VIC  3006
This event is currently closed and no contact details are available