Event Waitlist
Your name has been added to the wait list for this event. The event organiser will contact you through your email address once there are available seats / slots.
Connor Clarke Trots Fundraising Night - Saturday 9th Sept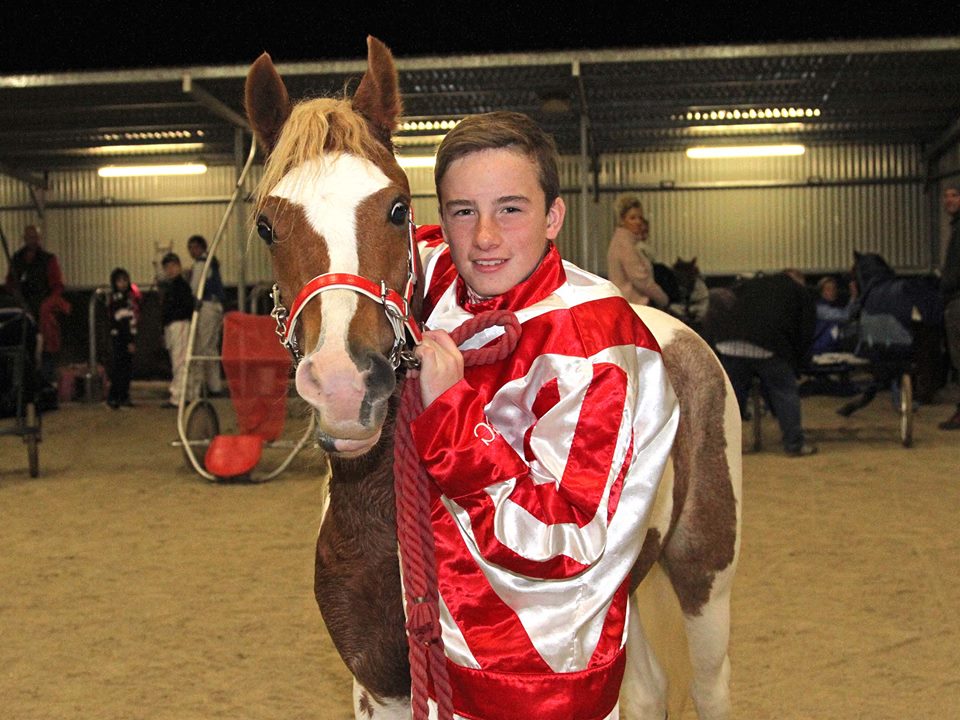 Cancer is a tough ask for anyone to face but for 14-yo Connor Clarke, having his family 1.5 hours away from his bedside at the Royal Children's Hospital while he endures an 18-week course of treatment for lymphoma, his challenge will be an even harder one.
Connor is from Ballarat and is a active member of the pony trots, but after being diagnosed with non-Hodgkins lymphoma (DLBCL), he will start chemotherapy treatment in Melbourne.
You can make a big difference to this young man by attending a race night fundraiser at the Ballarat Trotting Club – all funds collected will go to the family, who will require help and support on his journey. 
Saturday 9th of September, the Ballarat Trotting Club will donate $10 from every ticket sold, to Connor Clarke to help with ongoing funds for treatment and travel.
Situated at the top of the grandstand, the Terrace Restaurant offers breathtaking panoramic view, making it an enticing dining option while experiencing the excitement of harness racing.

Your Terrace Restaurant tickets provides you with admission, table service, race book and a 3 course meal and full table service (drinks additional)
If you are booking as part of a group, please organise a table captain prior to booking. You will be promted to include the name of the table captain as part of the booking process.
Location
Ballarat Trotting Club (Bray Raceway)
Corner of Bell and Sutton Streets, Redan, Vic 3350
Ballarat Trotting Club Terms and Conditions for all events held in the club
1:DIETARY REQUIREMENTS
The Ballarat Trotting Club (BDTC) has provided information collection during the booking process to help accommodate dietary requirements.
1.1: If the booking person doesn't allocate the correct dietary requirements, the BDTC cannot be held accountable on the night. 
1.2: The BDTC are happy to accommodate dietary and seating requirements if given 72 hours notice before the event.
2: REFUNDS
Refunds will not be issued in the following circumstances:
2.1: A ticket holder suffers injury, illness or any other unforeseeable events within the 48 hours in the lead up to the event. 
2.2: Where the guest is unable to attend the event due to any reason, including but not limited to injury, illness, travel issues, weather, event cancellation, event date change or unavoidable accident, the club will not be liable for any costs incurred by the guests relating to privately booked travel, accommodation or other ancillary costs incurred.
2.3: A ticket holders family member or attending guests suffers injury, illness or any other unforeseeable events within the 48 hours in the lead up to the event 
2.4: No refund will be given for change of mind
2.5: The club will not refund any money once the event has started due to the guests personal dissatisfaction with the event
Should circumstances arise that result in the cancellation of an event, guests will receive a full refund less their credit card charges at the time of booking
3: TRANSFER OF TICKETS
3.1: You may transfer your ticket to a friend but must let the BDTC event organiser know of any updated dietary requirements 48 hours in advance. 
The Events refund policy is subject to change at the discretion of the Ballarat Trotting Club 
Occasionally, the club will employ external contractors to film and photograph the event.
For more information about this event, please contact the club on 53359041
4: YOUR DETAILS MAY BE USED FOR PROMOTIONAL PURPOSES OR NEWSLETTER COMMUNICATION
5: Your personal deatils will not be given to a third party 
This event is currently closed and no contact details are available