Melbourne - Medical Cannabis for Patients and Carers
Medicinal cannabis was legalised in Australia in November 2016. There is good clinical evidence that it may be of benefit in chronic pain, MS, intractable epilepsy and nausea in cancer related chemotherapy. Come and learn how your medical condition may be treated by medical cannabis.
PRESENTERS INCLUDE
Paul Mavor - Health House International
Paul is a pharmacist who has been researching the potential of medicinal cannabis as a treatment for several years. His company was granted the first medicinal cannabis import license in Australia and he is currently distributing medicinal cannabis products to eligible patients. Paul brings a wealth of knowledge from his hands-on research in the U.S., Canada and Israel. www.healthhouse.com.au 

Dr Ian Brighthope - Nutrition Care Pharmaceuticals Pty. Ltd.
Australian doctor with an interest in medical cannabis as a treatment option. Founding president of the Australian College of Nutritional and Environmental Medicine in 1982 and founder of Nutrition Care Pharmaceuticals Pty. Ltd., a TGA licensed manufacturer of Complementary and Herbal Medicines that has developed markets in China, SE Asia and India. Has a sound appreciation of the scientific basis of herbal medicines, their cultivation, breeding, composition, extraction, GMP manufacturing to PICS standards and their clinical use. Interested in the development of the Cannabis industry in Australia from plant to patient, with a particular emphasis on its responsible prescription. Will present the evidence of its benefits from an experiential perspective in cancer patient care, pain management, treatment of addictions and inflammatory disorders. www.nutritioncare.com.au/
Leah Bisiani - Leafcann, Uplifting Dementia
Leah is a highly skilled RN.1/Dementia Consultant/MHlthSc, with over 30 years' experience in the aged care sector. She will discuss current practices of pain management within this sector in Australia, exploring scope for the potential positive and significant impact based on the utilization of medicinal cannabinoids as an alternative to current ineffective pain management regimes. www.shimmeringspirit.wix.com/uplifting-dementia

Cameron Scadding - Source Certain
An expert in supply chain integrity and ensuring that consumers get what is both promised and from the source claimed. www.sourcecertain.com
Rhys Cohen - Cann10 Australia
Rhys is a political economist, industry expert and educator. Since leading the team behind the first Australian medicinal cannabis industry White Paper, he has consulted on a variety of commercial projects and is now the Program Director at Cann10 Australia which will be running the country's first comprehensive medicinal cannabis education program later this year. Rhys will be discussing the emergence of the Australian industry as well as current global trends in legal cannabis markets. www.cann10.com.au

Amir Levy - Flow of Life Pharmaceutical
Amir is the Director & Founder of Flower of Life Pharmaceutical, which was established in 2014. He was born and raised on a kibbutz in the south of Israel. After his military service in 2006 Amir was introduced to Medical Cannabis to treat PTSD. As he experienced the positive effect, his dream was to spread his experience around the world. Amir will discuss his experience in the role medicinal cannabis has had in treating his PTSD.
A representative from Epilepsy Action
Established in 1952, Epilepsy Action Australia undertakes research and advocacy, and delivers innovative, high quality services across Australia to optimise life outcomes for people with epilepsy. The organisation's aims are to increase epilepsy awareness and understanding in the community, and facilitate self-management of epilepsy for people with the condition. www.epilepsy.org.au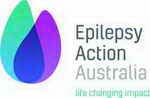 Location
AMREP Lecture Theatre
55 Commercial Road, Melbourne, VIC 3000
Contact Details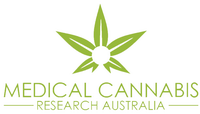 A not for profit dedicated to lobbying, education and research in medicinal cannabis
This event is currently closed and no contact details are available