Brisbane - Medical Cannabis for Patients and Carers
Medicinal cannabis was legalised in Australia in November 2016. There is good clinical evidence that it may be of benefit in chronic pain, MS, intractable epilepsy and nausea in cancer related chemotherapy. Come and learn how your medical condition may be treated by medical cannabis.
PRESENTERS INCLUDE
Paul Mavor - Health House International
Paul is a pharmacist who has been researching the potential of medicinal cannabis as a treatment for several years. His company was granted the first medicinal cannabis import license in Australia and he is currently distributing medicinal cannabis products to eligible patients. Paul brings a wealth of knowledge from his hands-on research in the U.S., Canada and Israel. www.healthhouse.com.au 

Dr John Teh - Dr Teh's Tumeric
An avid Organic Farmer and permerculture expert natural health enhancement has always been a top personal priority for Dr Teh.  Coming from a surgical family Dr Teh has also settled within the surgical fields as assistant surgeon to many surgical specialities.  Working within the Surgical industry for the past 15years Dr Teh aimed to produce a product that could work as preventative health measure with the aim of clients becoming proactive in their and their families health. "It's about Full Health" Dr Teh www.drteh.com
Two Patient advocates will be discussing their journey
Lanai Carter - Patient Advocate
Lanai is a dedicated mum who puts in incredible effort to advance the cause of medical cannabis in Australia. Lanai's son, Lindsay Carter is Australia's first federally approved schedule 9 botanical medical cannabis patient. Lanai is a very active advocate for medical cannabis in Australia and one of the founders of the Medical Cannabis Advisory Board.
Adam Miller - Founder of BuddingTech and The Medical Cannabis Council
Adam completed his studies of Business Entrepreneurship at Royal Melbourne Institute of Technology and Sweden's Jönköping University for international business in 2009. In 2016 Adam published two Australian industry White Papers with MGC Pharmaceuticals & The University of Sydney on medical cannabis. Additionally, Adam is the organiser of Seedlings, Australia first medical cannabis innovation conference. www.medicalcannabiscouncil.org.au
A representative from Epilepsy Action
Established in 1952, Epilepsy Action Australia undertakes research and advocacy, and delivers innovative, high quality services across Australia to optimise life outcomes for people with epilepsy. The organisation's aims are to increase epilepsy awareness and understanding in the community, and facilitate self-management of epilepsy for people with the condition. www.epilepsy.org.au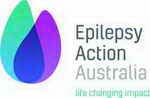 Location
Uni of Qld - Pharmacy Pace Auditorium
20 Cornwall Street, Woolloongabba, QLD 4102
Contact Details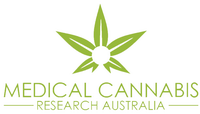 A not for profit dedicated to lobbying, education and research in medicinal cannabis
This event is currently closed and no contact details are available